Shop Local and Fresh at the Rancho Santa Fe Farmers Market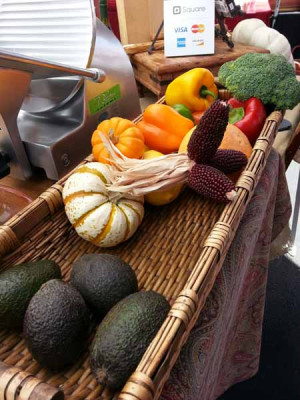 Every Sunday a variety of local Farmers, Chefs and Artisans bring their most fresh items to the Rancho Santa Fe Farmers Market to share with you.  Stop by this Sunday and see what's new!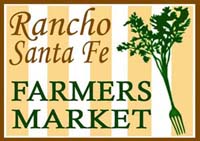 Dear Friends,
This Sunday is the perfect day to enjoy your morning at the Rancho Santa Fe Farmers Market.  Pick up a fresh Market meal and relax under a Market umbrella before you explore all of the amazing items that our vendors have to offer.  Yael will be playing live french cafe music and the farm fresh produce is just too good to miss!

DON'T FORGET, our weekly Rancho Santa Fe Certified Farmers Market is open from 9:00 AM to 1:30 PM in the Del Rayo Village Shopping Center.  Look for your favorites and new vendors each week and check out the new tenants in the center while you are there.
Rancho Santa Fe Farmers Market is the perfect place for shopping local to fill your fridge with fresh produce and flowers, delicious treats, prepared meals to go and more!
Remember, to bring an ice chest in your car or on wheels so you can relax and enjoy a nice lunch made fresh for you right at the market.  Take a few minutes to slow down and enjoy our live entertainment with your family and friends in the comfort of new Market umbrellas, bistro tables and cafe chairs!
Rancho Santa Fe Farmers Market … Make it a weekly habit.  Let's go Shopping!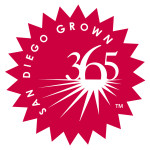 See you on Sunday,
Diane & Michael
619.743-4263
Diane@RanchoSantaFeFarmersMarket.com
www.RanchoSantaFeFarmersMarket.com
Located in the Del Rayo Village Shopping Center at 16079 San

Dieguito

Rd. Rancho Santa Fe, CA 92091

_____________________________________
Vendor Spotlight

Da-Le Ranch

Da-le Ranch is a small, sustainable family farm, located in Southern California's Central Inland Empire.  Stop by and see Scott who has a wealth of information on eggs, chickens and so much more at the ranch!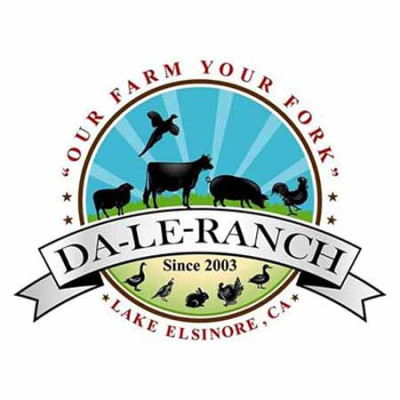 What they offer: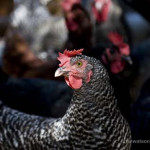 FARM-FRESH MEAT.  Our animals are raised in open areas, not cramped into small containers or pens.  No Contained Area Farming Operations (CAFO's) OR feed lots here!  We feed no hormones, steroids, incremental antibiotics or GMO's.  All the animals get lots of fresh veggies and fruits, in addition to grass, and our proprietary feed blends.
GRASS-FED BEEF AND LAMB:  At Farmer's Markets, most cuts are available for pickup or order for delivery at a subsequent market.  Quarter, half and full sides of beef are available by advance order.  In addition to individual cuts of lamb, we offer half and whole sides.
PIGS: NO added hormones or steroids…just delicious, small farm-raised, eating loads of local fruit, vegetables, and supplemented with a proprietary feed and grass.  Various mixed breeds, sized from weaners, to roasters for your backyard BBQ and freezer pack size.
CHICKENS:  Various tasty breeds, mostly brown egg layers, with a few "Easter" eggers (pale pink to greenish/blue eggs).  Meat chickens are delicious, juicy and a very popular item – naturally pastured birds scratching out a living doing what chickens love to do!  They love veggies too!
ROOSTERS
are also available by pre-order for making the absolute best broth or
coq au vin
.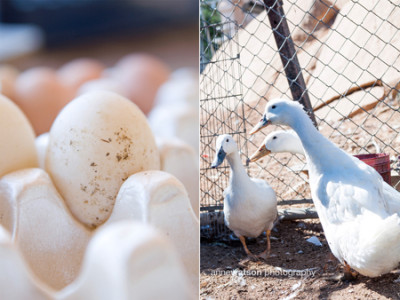 OTHER FOWL:  Turkey, duck, pheasant, quail, chukar partridge and geese are grown both on the farm and at several other (more predator-free) farms.
EGGS:  Chicken, duck, quail, goose, chukar and guinea fowl eggs are available for pickup at the Farmer's Markets, when in season.  Our farm-fresh eggs are supreme!
RABBITS: Mixed breeds for pets, New Zealand Whites for meat. Used cages, feeders and nesting boxes also available if you want to raise your own.
Ask how to partner with us in our new URBAN FARMING 101 series with rabbits and chickens.Meats sold by-the-cut at Farmer's Markets or picked up at the farm are always U.S.D.A. inspected.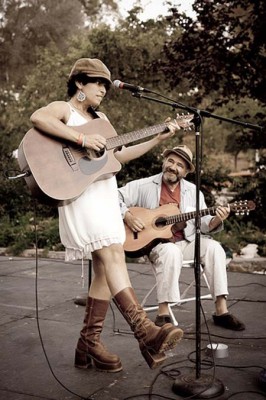 Live French Cafe Music this Sunday!

Yael will be performing live for us this Sunday at the Market.  This husband and wife duo are amazingly talented.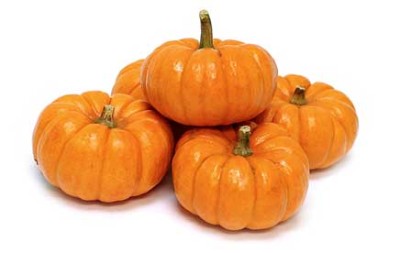 FREE Mini Pumpkins for Kids!

In celebration of the fall season, we will be handing out FREE mini pumpkins for all kids who attend the Market this Sunday.  These pumpkins are perfect for Thanksgiving and fall crafts!
NEW ITEMS Every Sunday at the Rancho Santa Fe Farmers Market
 The Market is the perfect place for a Sunday morning outing.  Shop through the vast array of one of a kind items or relax and enjoy a Market meal under one of our umbrellas!
______
_____________________________________
The RSF Fresh Market Recipe of the Week is…
Rolled Spinach and White Cheddar Omelet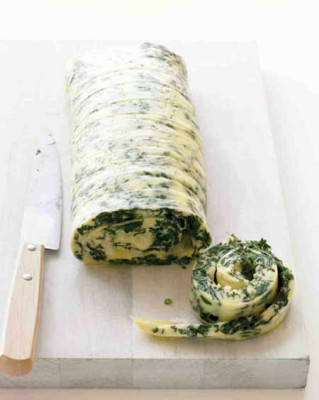 You don't have to stand over the stove and make individual omelets with this simple recipe adapted from a Martha Stewart favorite!
What You Will Need and Where to Find it:

Olive oil, for pan (Thyme of Essence)

1 cup milk

1/3 cup all-purpose flour (spooned and leveled)

8 large eggs (Da-Le Ranch)

1 tablespoon Dijon mustard

Garlic Cayenne Seed Salt (Be Runa)

2 bunches fresh spinach, sauteed in water (Sage Mountain)

1 1/2 cups white cheddar (6 ounces) (Franks Cheeses)
To Prepare:
Preheat oven to 350 degrees. Brush a 10-by-15-inch rimmed baking sheet or jelly-roll pan with oil. Line bottom of pan with parchment, leaving a 1-inch overhang on the two shorter sides. Brush parchment with oil.

In a bowl, whisk together milk and flour. Add eggs, mustard, 1 teaspoon salt, and teaspoon pepper; whisk to combine. Pour into pan. Sprinkle spinach over top in an even layer.

Bake until edges of omelet are set, 10 to 12 minutes. Sprinkle with cheddar; bake until cheese has melted, 2 to 4 minutes. Beginning at one shorter end, lift parchment, and roll up omelet tightly, peeling back parchment as you go. Slice and serve.
Buon Appetito!

_____________________________________
"Like Us" ON FACEBOOK AND ENTER TO WIN A FREE CSA PRODUCE BOX OR $20 IN MARKET BUCKS!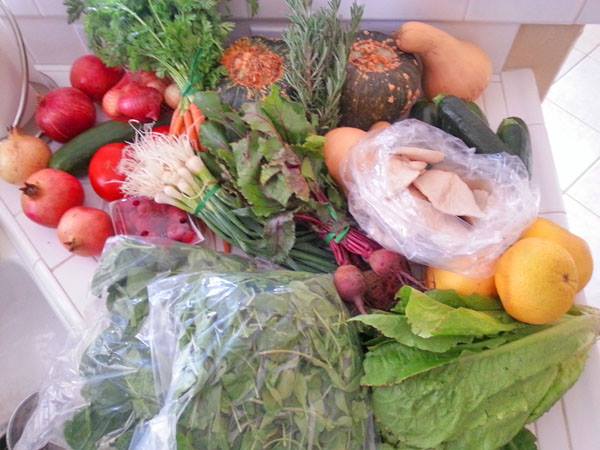 You could win a free Sage Mountain Produce Box by simply clicking the links below and "Liking Us"!  Each "Like" goes into a pool, so by liking ANY of our Facebook posts or joining our email list, you are getting another chance to win!  The more posts you "Like" the more entries you will have in the drawing.  A new winner will be chosen each month!
CLICK ON THE LINKS BELOW

#1 Join our email list by clicking here, or from one of our special signs at the Market. If you have already joined our list you will be automatically entered each and every week.

#2 Enter as many time as you want by clicking LIKE on our Facebook Page, LIKE on our Facebook Photos and LIKE on our Facebook Comments, every Facebook LIKE is a another entry!
_____________________________________
Sweep Sweet "Cricket" Off Her Furry Feet!
Helen Woodward Animal Center introduces Cricket looking for a forever home
Meet Helen Woodward Animal Center's Pet-of-the-Week, Cricket! Cricket is a quiet 6-month old Dachshund blend who doesn't quite know what to make of the world at her young age. She has lived with her siblings her whole life and will need a loving family to introduce her to the world and show her how much fun it can be! She loves to be scooped up and snuggled close. Sweep her off her furry feet today and she'll return the favor every day!
Cricket is waiting to meet you at Helen Woodward Animal Center. She has been altered and is up-to-date on all of her vaccinations.  Her adoption fee is $399, and, as with all pets adopted from Helen Woodward Animal Center, she is micro chipped for identification.  As an added bonus, she also comes with two free passes to Sea World!
Helen Woodward Animal Center is located at 6461 El Apajo Road in Rancho Santa Fe. Kennels are open daily Monday through Thursday from 12pm to 6pm; Fridays from noon to 7pm; Saturdays 10am to 6pm; and Sunday 11am to 6pm (last application accepted 15 minutes before closing)."
For more information call 858-756-4117, (option 1) or visit www.animalcenter.org.
RANCHO SANTA FE FARMERS MARKET … MAKE IT A WEEKLY HABIT!