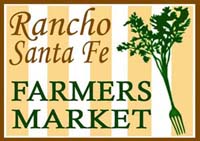 Dear Friends,
Happy Valentine's Day from the Rancho Santa Fe Farmers Market! Join us this Sunday to pick up all of your Valentine's Weekend needs. The Market welcomes many new vendors this week along with some of our returning favorites! Valentine's Day is a time to open up your heart to love and you can do that at the Market by welcoming new pet into your home from the Helen Woodward Animal Center adoption booth!
This week our live music will be provided by RODELLOS. Enjoy their musical talents while shopping for all of the fresh ingredients you can use to create this weeks Market Recipe!

DON'T FORGET, our weekly Rancho Santa Fe Certified Farmers Market is open from 9:00 AM to 1:30 PM. Look for your favorites and new vendors each week. It is the perfect place for local shopping to fill your fridge with fresh produce and more!
Remember, to bring an ice chest in your car or on wheels so you can enjoy a nice lunch made fresh for you right at the market. Also come to enjoy our live entertainment in the comfort of new canopies, tables and chairs.
Rancho Santa Fe Farmers Market … Make it a weekly habit. Let's go Shopping!
See You Tomorrow,
Diane
Haworth
619.743-4263
Diane@RanchoSantaFeFarmersMarket.com
www.RanchoSantaFeFarmersMarket.com
16079 San Dieguito Rd. Rancho Santa Fe, CA 92067

_____________________________________________________________
Make it a Valentine's Weekend and Bring Home Unique Gifts and a Special Meal from the Market for Your Loved One!
Keys Creek Lavender offers many organic and unique Lavender products that make the perfect Valentine's Additions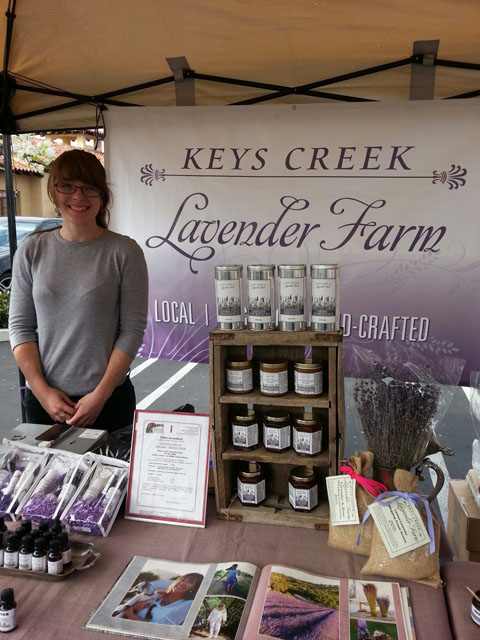 Keys Creek is an Organic Lavender Farm that brings fresh Lavender Oil, lotions, bath salts, shower gel, face masks, soaps, lip balm, toner, facial and eye creams, cut lavender and more to the Market!
Organic Products from Keys Creek are a Perfect Addition to Your Beauty Routine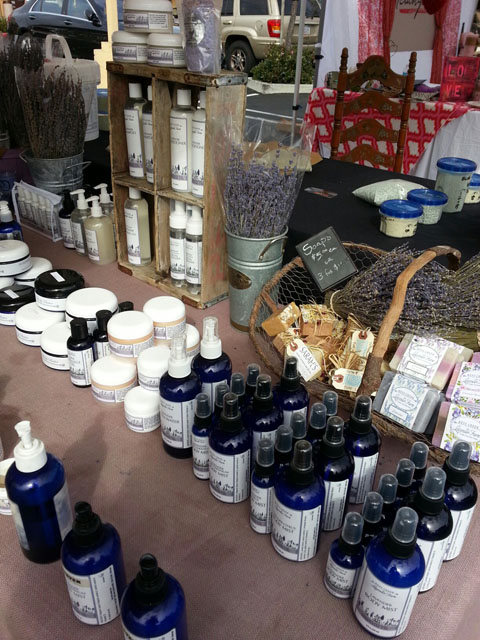 RANCHO SANTA FE FARMERS MARKET … MAKE IT A WEEKLY HABIT!
_____________________________________________________________
The Market is Packed with New Vendors and Returning Favorites for your Sunday Shopping!
Please Welcome One of our Newest Vendors, Olivara Sweet Potatoes to the Market
Olivara Sweet Potatoes offer 6 varieties of Sweet Potatoes, including, Purple Japanese & Okinawan. These delicious sweet potatoes are an amazing addition to any meal!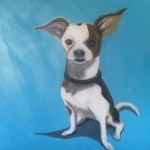 Also New to the Market this Week, Zawi Studio

Brett Al-Azzawi, a talented pet artist will be joining the Rancho Santa Fe Farmers Market this week. Brett has painted countless loved animals and can create a unique portrait of your pet this Sunday! Visit the Zawi Studio website at www.zawistudio.com and see Brett at the Market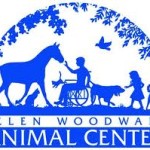 Helen Woodward Animal Center is Making Another Appearance at the Market with Pets Available for Adoption!

Helen Woodward Animal Center will be joining us this week with a Pet Adoption Booth hosting Cats and Dogs that are looking for forever homes. If you are looking to open up your home to a loving animal in need this Valentine's Day, pay Helen Woodward Animal Center's booth a visit this Sunday!

In Addition to All of Our Fantastic Regularly Scheduled Vendors, We Have Even MORE Vendors Returning to the Market this Week, Including:

Kawano Farms
Seven Hopes United
Thyme of Essence


Don't Forget to Pick Up Your AMAZING Fresh Jelly from Gen 7! They Will Be Included in this Week's Market Recipe!
_______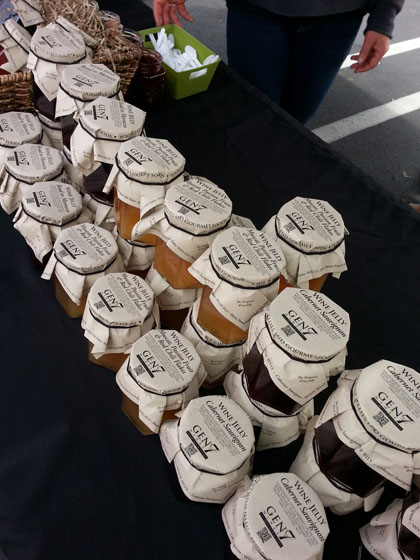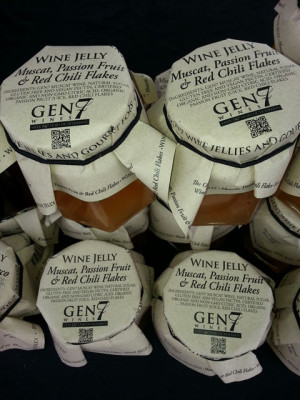 _____________________________________________________________
The Market Recipe of the Week is . . .
For Dinner: Grilled Shrimp with Muscat Passion Fruit & Red Chili Flake Sauce with a Side of Fields Greens w/Heirloom Tomatoes
_______________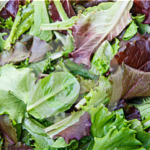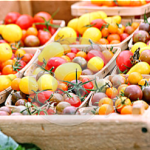 For Dessert: Glazed Cabernet Sauvignon Flourless Chocolate Cake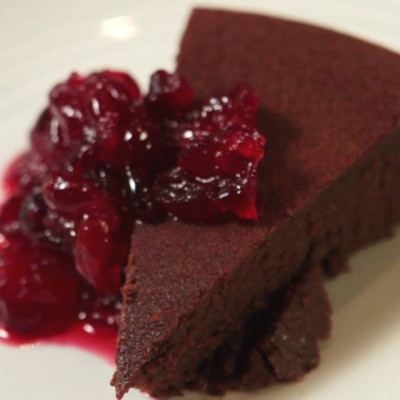 What you will need and where to find it:
For Dinner:
2 lbs Fresh Shrimp (Robbie's Fish)
1 Jar Muscat, Passion Fruit & Chili Flakes Wine Jelly (Gen 7)
Fresh Greens (B Street Growers)
Heirloom Grape tomatoes (Valdivia Farms)
Etro Olive Oil (Smit Orchards)
Lemons (Atkins)

For the Cake:
1 Jar Cabernet Sauvignon Wine Jelly (Gen 7)
6 1-ounce squares of semi sweet chocolate coarsely chopped
1/2 cup unsalted organic butter
3/4 cup raw turbinado sugar
3 large eggs (Da Le Ranch)
1/2 cup raw cocoa
1/4 tsp Himalayan salt
1 tsp vanilla
2 1- ounce squares semi sweet chocolate coarsely chopped
1 1/2 TBLS unslated butter
1 1/2 tsp light coconut milk
1 1/2 tsp honey (Jonas Farms Honey)
1/8 tsp vanilla (or scrape inside of 1/8 fresh vanilla bean)
To Prepare Dessert:
Preheat oven to 350°F
Spray a 7-inch tart pan with removable bottom with cooking spray. If you don't have a tart pan, use a 6 to 7-inch springform pan. Line the bottom of the pan with parchment paper and spray the paper.
Melt 6 ounces of chopped chocolate and butter in a heavy saucepan over medium low heat. Stir until chocolate and butter are melted and smooth.
Add sugar and salt and reduce heat to low. Cook while stirring for about one minute, until sugar starts to dissolve.
Remove pan from heat. Whisk in eggs, one at a time. The mixture will look smooth and glossy.
Use a mesh hand sieve to sift cocoa into mixture. This prevents lumps. Whisk until the cake batter is smooth.
Pour batter into prepared pan and bake in preheated oven for about 25 minutes. The center of the cake should be just firm to the touch, but be careful to not overbake the cake or it will be dry.
Cool in the pan on a wire rack for 15 minutes. Invert the cake on a plate.
To prepare the glaze, melt 2 ounces of chopped chocolate and 1 1/2 tablespoons of unsalted butter in the same saucepan you used to make the cake. When melted and smooth, remove the pan from heat. Add milk and Agave syrup OR honey and vanilla and stir until smooth and glossy. Let the glaze cool for about 3 minutes before pouring it on the cake.
Pour all of the glaze in the middle of the cake. Use a silicone or rubber spatula to spread the glaze evenly over the cake, allowing the glaze to evenly run down the sides of the cake
To Prepare Dinner:
Heat grill or a little olive oil in a deep fry pan. Before cooking, lightly brush both sides of the shrimp with the Muscat, Passion Fruit & Red Chili Flakes Wine Jelly, turning once. Use the remainder of the wine jelly as your Dipping Sauce and serve with a side salad of the field greens, heirloom grape tomatoes drizzled with olive oil and lemon juice.
Finish with Cabernet Sauvignon Chocolate Cake … Happy, Happy!
Boun Appetito!

RANCHO SANTA FE FARMERS MARKET … MAKE IT A WEEKLY HABIT!