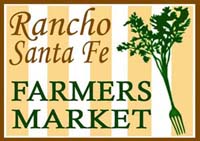 Dear Friends,
We look forward to seeing you at the Market this Week.  We have some fantastic vendors joining us, so don't forget to bring your extra shopping bags!
This week our live music will be provided by LISA CAMPBELL. Enjoy her musical talents while shopping for all of the fresh ingredients you need to create this weeks Market Recipe, fresh Italian Bean Soup!

DON'T FORGET, our weekly Rancho Santa Fe Certified Farmers Market is open from 9:00 AM to 1:30 PM.  Look for your favorites and new vendors each week.  It is the perfect place for local shopping to fill your fridge with fresh produce and more!
Remember, to bring an ice chest in your car or on wheels so you can enjoy a nice lunch made fresh for you right at the market.  Also come to enjoy our live entertainment in the comfort of new canopies, tables and chairs.
Rancho Santa Fe Farmers Market … Make it a weekly habit.  Let's go Shopping!
See You Tomorrow,
Diane
Haworth
619.743-4263
Diane@RanchoSantaFeFarmersMarket.com
www.RanchoSantaFeFarmersMarket.com
16079 San Dieguito Rd. Rancho Santa Fe, CA 92067

_____________________________________________________________
Enjoy All of the Market's Unique Vendors This Sunday!

La Isla Ceviche Offers the Perfect Addition to Your Weekend Picnic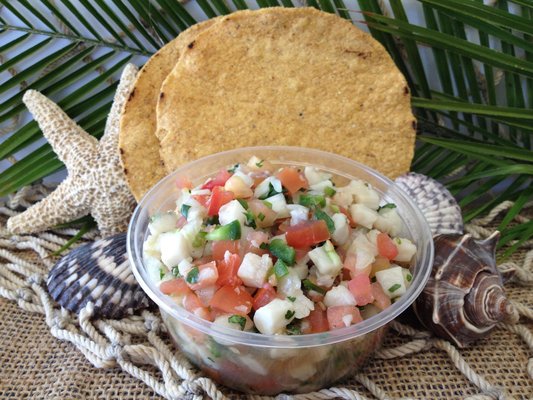 La Isla Ceviche is made daily from the freshest local ingredients.  They offer fish or shrimp ceviche, served with tortilla chips.  You can even purchase Fresh Avocado Shooters!  Say Hello this week to Monica, the owner of La Isla Ceviche and enjoy some on the spot or take it to go for a great picnic this Sunday.  The Ceviche is delicious paired with a fresh made Green Iced Tea from Pangea Tea – try it sweetened with Mango Coconut Gel for a real treat!
La Isla Ceviche Offers Delicious Ceviche, Guacamole and Fresh Avocado Shooters that are Too Good to Miss!

__________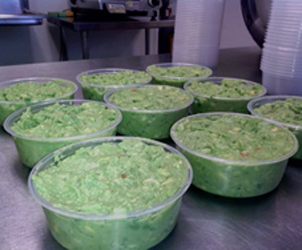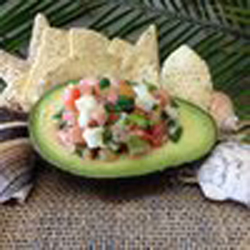 RANCHO SANTA FE FARMERS MARKET … MAKE IT A WEEKLY HABIT!
_____________________________________________________________
The Market will be Filled with the Musical Talents of Lisa Campbell while You Shop!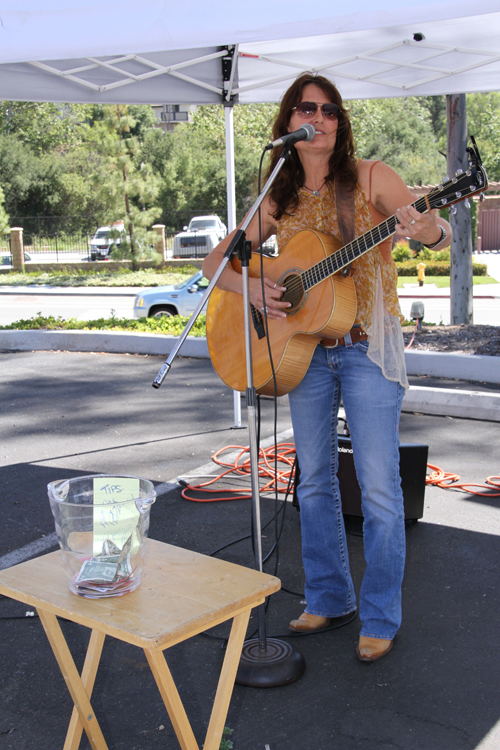 Our live musician this week is Lisa Campbell.  Pick up a hot Market lunch, grab a seat and enjoy the talented Lisa.  Her music makes a fantastic addition to your weekend shopping!  She will only be at the Market from 10 am – 1 pm, so don't miss her!
_____________________________________________________________
The Market Recipe of the Week is . . .
For Dinner: Italian Spring Chard and Cannellini White Bean Soup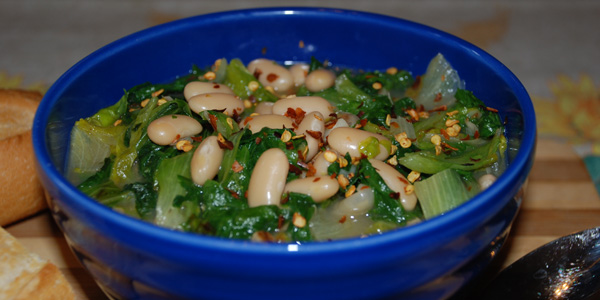 For Dessert: Why not keep it simple this week and serve some Chocolate Coconut Macaroons for dessert from Rickaroons!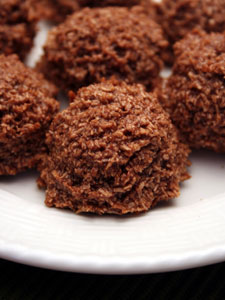 What you will need and where to find it:
1 tablespoon Cold Pressed Spanish EVOO (Thyme of Essence)
1 medium red onion (Sage Mountain or Valdivia Farms)
1 stalk of celery, sliced
1 orange or red bell pepper, seeded and chopped
1 teaspoon minced garlic
2 cups tomatoes chopped and seeded (Valdivia Farms)
9 cups organic vegetable broth (make your own chicken broth from leftovers of Rotisserie chicken (Rollswisserie)
3 tablespoons of fresh herbs – thyme, rosemary, Italian parsley finely chopped (Gilbert) or 2 Tbls dried herbs
3/4 cup of dried white cannellini beans, rinsed
1/4 wild rice
3 to 4 cups of Swiss Chard, stemmed (Kawano Farms, B Street Growers or Sage Mountain Farms)
Celtic Salt and fresh ground white pepper
Italian Red Pepper Flakes
Italian loaf (Oh La Vache)
In a large soup pot heat the EVOO over medium heat and saute the onion, celery and garlic.  Add the tomatoes and herbs and continue to cook for 2 minutes, stirring often.  Add the broth and beans and bring to a boil then reduce heat and simmer for about one hour until the beans are tender when pierced with a fork.
Gently stir in the rice and chard and continue simmering for another 20 minutes until the rice is cooked.  Season with salt and pepper to taste.  Great for preparing ahead and reheating later. Serve with fresh Italian loaf from Oh La Vache!
Boun Appetito!

RANCHO SANTA FE FARMERS MARKET … MAKE IT A WEEKLY HABIT!