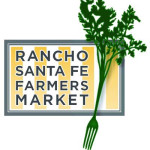 Dear Friends,
The Market offers many ways to chase away the cold this Sunday after a long week of chilly weather!  The O-Truck will be joining us this week offering fresh and organic meals.  Order a hot lunch, pull up a chair and enjoy the delightful musical talents of Gus Mezza!
This week we are are happy to offer you a delicious and elegant recipe that will warm your soul on a cold day!  Keep reading to see what you can make with ingredients fresh from the Market!

DON'T FORGET, our weekly Rancho Santa Fe Certified Farmers Market is open from 9:00 AM to 1:30 PM.  Look for your favorites and new vendors each week.  It is the perfect place for local shopping to fill your fridge with fresh produce and more!
Remember, to bring an ice chest in your car or on wheels so you can enjoy a nice lunch made fresh for you right at the market.  Also come to enjoy our live entertainment in the comfort of new canopies, tables and chairs.
Rancho Santa Fe Farmers Market … Make it a weekly habit.  Let's go Shopping!
See You Tomorrow,
Diane
Haworth
619.743-4263
Diane@RanchoSantaFeFarmersMarket.com
www.RanchoSantaFeFarmersMarket.com
16079 San Dieguito Rd. Rancho Santa Fe, CA 92067

_____________________________________________________________
After a Cold Week, Bring Home a Fresh Meal from Pasta Designs to Warm up Your Dinner Table!
Pasta Designs offers HANDMADE PASTA that is the perfect meal to warm your spirit on a cold day!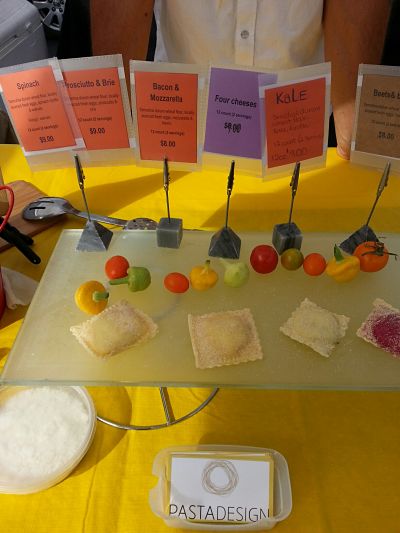 Pasta Designs' Laura Rodriguez combines local ingredients and three generations of experience to create the finest hand crafted ravioli, linguini, sauces, cheeses and lasagna weekly for you to take home!
They offer an array of delicious pastas, risotto and more!
______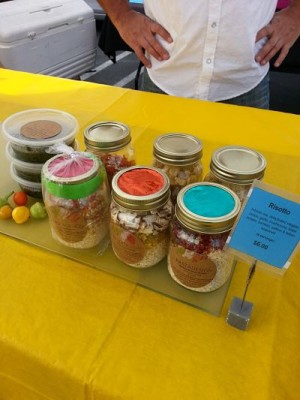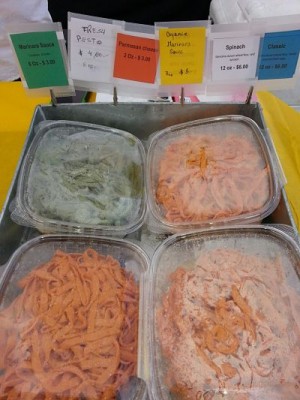 Pair your pasta with FRESH CIABATTA bread and follow up with DELICIOUS PISTACHIO MACAROONS for dessert from Oh La Vache!

______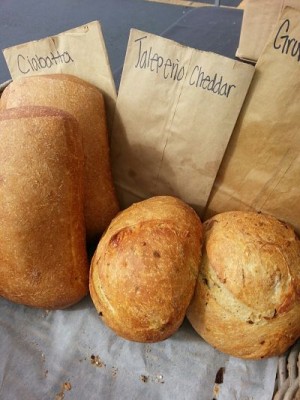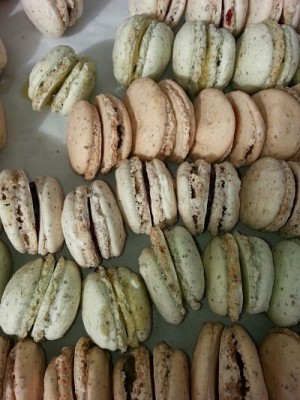 RANCHO SANTA FE FARMERS MARKET … MAKE IT A WEEKLY HABIT!
_____________________________________________________________
Here is a Creative Way to Combine all of these Items into one Elegant Recipe!
Spinach Walnut Ravioli with Marinara Sauce
Served with Rosemary Ciabatta Bread & Burrata Cheese Drizzled with Aged Balsamic,
Light Dessert of Pistachio Macaroons and Ripe Red Grapes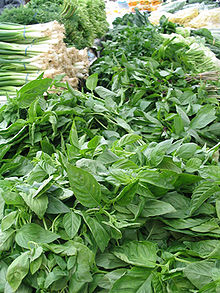 What you will need and where to find it:
Spinach Ravioli – Pasta Designs
Marinara Sauce – Pasta Designs
Burrata Cheese – Pasta Designs
Extra Virgin Olive Oil – Thyme of Essence
Ciabatta Bread – Oh La Vache
Pistachio Macaroons – Oh La Vache
25 Year Aged Balsamic – Rideout Bistro Oils
Fresh Rosemary Sprig – Gilbert Farms
Fresh Basil
Ripe Red Grapes – Smit Orchards
This week, make it an easy and elegant Italian supper to chase away the chill.  Start with Pasta Designs Spinach and Walnut Ravioli and Fresh Marinara Sauce.  While at Pasta Designs booth also pick up the Burrata Cheese.  Next booth over purchase a bottle of Thyme of Essence Extra Virgin Olive Oil.  Then head over to Oh La Vache for the Ciabatta Bread and Pistachio Macaroons.  Just around the corner at Rideout Bistro Oils pick up the 25 year Aged Balsamic and then stroll past the live music this week and head to the Certified Farmers area for Fresh Rosemary Spigs from Gilbert Farms then select some beautiful ripe red grapes from Smit Orchards.
Once home, take out the Ciabatta loaf and brush lightly with Thyme of Essence Extra Virgin Olive Oil and sprinkle with fresh rosemary and a pinch of garlic powder.  Wrap the loaf in foil, placing fresh Rosemary Sprigs along side of the bread.
Set the oven to 350 degrees and place your Ciabatta loaf wrapped in foil inside.  Then clean the grapes and pat dry.  Over low temperature on the stove, begin warming the marinara sauce at low heat.  Next, fill a 4 quart pan with water and a pinch of sea salt and bring to a boil. 
Place the Burrata on one end of a large platter and drizzle with the Aged Balsamic.  Slice 4 of the fresh Basil leaves into thin ribbons.  Now, place the ravioli in the water for two minutes and drain immediately.  Gently toss the ravioli in the warm Marinara sauce and serve in pasta bowls topped with basil ribbons.  Remove the Ciabatta from the oven and place on the platter with the Ciabatta.  Serve all immediately.
For dessert, place a small red grape bunch on a dessert plate with two pistachio macaroons …
Boun Appetito!

RANCHO SANTA FE FARMERS MARKET … MAKE IT A WEEKLY HABIT!
_____________________________________________________________
Back at the Rancho Santa Fe Farmers Market this Week is the O-Truck!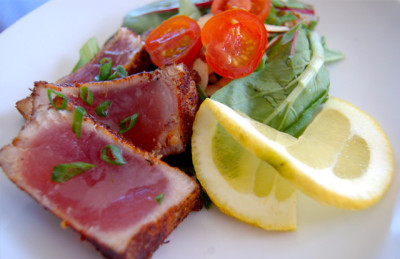 The O-Truck offers completely organic and fresh foods served hot.  These completely organic meals make for a fantastic lunch or snack while shopping at the Market!  They serve a variety of fresh meals from a Grass-Fed Beef Burger to Lobster Mac N Cheese.  To view their full menu, Click Here
_____________________________________________________________
Trusty Side-kick "Yoshi" to the Rescue!
Helen Woodward Animal Center has an ADORABLE Forever Friend for You to Love this Week!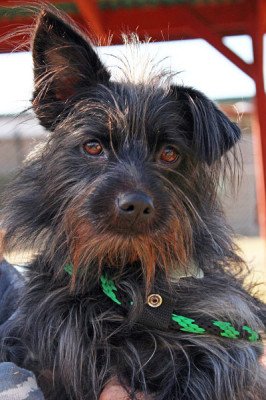 Meet Yoshi, Pet-of-the-Week at Helen Woodward Animal Center! Looking for a side-kick you can count on? Look no further than this 13lb, 3-year old Carrin Terrier blend! Yoshi is every bit as loyal and adventurous as her mythological side-kick namesake. She is friendly, curious, and animated. Like the dinosaur of Nintendo lore, she never loses faith in the people who guide her and loves unconditionally.
Yoshi is waiting to meet you at Helen Woodward Animal Center. She has been spayed and are up-to-date on all of her vaccinations.  Her adoption fee is $269 each and, as with all pets adopted from Helen Woodward Animal Center, she are micro chipped for identification.  As an added bonus, Yoshi also comes with two free passes to Sea World!
Helen Woodward Animal Center is located at 6461 El Apajo Road in Rancho Santa Fe. Kennels are open daily Monday through Thursday from 12pm to 6pm; Fridays from noon to 7pm; Saturdays 10am to 6pm; and Sunday 11am to 6pm (last application accepted 15 minutes before closing)."
For more information call 858-756-4117, (option 1) or visit www.animalcenter.org.
RANCHO SANTA FE FARMERS MARKET … MAKE IT A WEEKLY HABIT!