Shop Local, Support Local at The Rancho Santa Fe Farmers Market!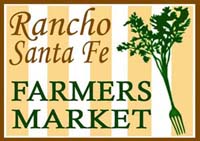 Dear Friends,
Come enjoy the changing seasons with us – Spring is almost officially here and the sunshine and warmth are back! This Sunday, we'll be giving free mini bouquets to women shopping at the market – don't forget to pick one up so you can enjoy some beautiful flowers. While you're browsing your favorites, be sure to stop by Pangea Tea Company for an amazing cup of hot or iced tea to quench your thirst!

Remember, to bring an ice chest in your car or on wheels so you can relax and enjoy a nice lunch made fresh for you right at the market. Take a few minutes to slow down and enjoy our live entertainment with your family and friends in the comfort of new Market umbrellas, bistro tables and cafe chairs!
Rancho Santa Fe Farmers Market…Make It A Weekly Habit!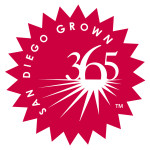 See you on Sunday,
Diane & Michael
619.743-4263
Diane@RanchoSantaFeFarmersMarket.com
www.RanchoSantaFeFarmersMarket.com
Located in the Del Rayo Village Shopping Center at 16079 San Dieguito Rd. Rancho Santa Fe, CA 92091
_____________________________________
Vendor Spotlight
Pangea Tea Company

Pangea Tea Company's vision was born in 2005 when the owners were employed in Corporate America leading a nationwide Diversity Project for a Fortune 500 Company. During months of research and studying "employee" needs, they realized all people really want is a peaceful place to go where they feel welcome. Around the world, people find peace and health in tea houses. DiversiTEA created Pangea Tea Company. We want to bring that feeling to you.
Now all of our favorite teas are at your fingertips! Read about our proprietary blends and seasonal promotional teas below!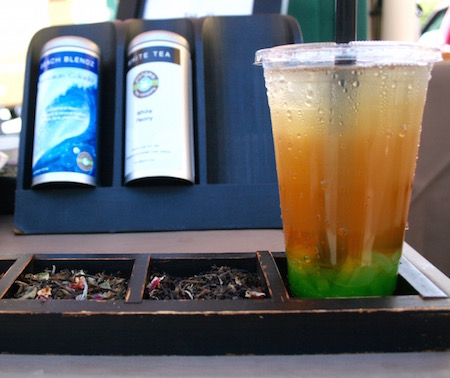 Loose Leaf Teas: The main difference between loose teas and bagged teas is the size of the leaves. That's what effects the resulting cup of tea. Tea leaves contain chemicals and essential oils, which are the basis for the delightful flavor of tea. When the tea leaves are broken up, those oils can evaporate, leaving a dull and tasteless tea. Typical tea bags are filled with the tiniest pieces of broken leaves, called fannings. Loose teas are typically whole leaves or at least large pieces of leaves.
Beach Blendz: There is something about a plant, water and the affect it has on our soul. Given the fact earth is surrounded by water and we are made up of mostly water, enjoying it is natural. Couple that with the fact that plants take care of earth encouraged us to bring a nice blend between plant and water through tea. Tea has been enjoyed throughout history, all over the world. Here at Pangea Tea Company, we honor the water by making Beach Blendz. Give these Beach Blendz a try, we are confident you'll love them and with every sip you'll imagine your favorite ocean getaway. Pangea Tea Company is a responsible business that aligns our Beach Blendz products to a cause it associates with. Our Beach Blendz blends donates $1.00 for every tin sold to Surfrider through 2010.
be.yoU.TEA.ful blends: You were born beautiful. Your mother told you so, your best friend did too and deep down inside you know it's true. Let's break down this incredible tea line. "be.", "yoU." means exactly that, be yourself. "TEA.", "ful" means exactly that too, be full of your own gifts and healthy options like our tea. There is something basic and pure about a plant and water and the affect it has on our body and minds. Here at Pangea Tea Company, we thought we would honor your beauTEA by making these. Considering marketing's definition of beauTEA, we thought we'd celebrate you just how you already are. Pair that up with our desire to honor being female, we want to celebrate that. Give these be.yoU.TEA.ful blends a try, we are confident you'll love them and with every sip you'll start to see yourself how your best friend does. Pangea Tea Company is a responsible business that aligns our be.yoU.TEA.ful products to a cause it associates with. Our be.yoU.TEA.ful blends donates $1.00 for every tin sold to Laura's House which is a local woman & family program through 2010.
Tea Budz: Experience Imagination! You are a tea leaf on an incredible adventure from tea bush to tin. With the help of some awesome kids, we created Pan the animated Tea Leaf. We liked him so much we registered a trademark on him to be our own version of "Peter". He has his own "Tink" too, her name is Gia. Every month you'll see the journey they went on, all the remarkable people they met, the animals they played with and the tea they drank. In a world of high fructose corn syrup and carbonation, we want to get back to the roots. Tea, rooibos and mate grows from earth but we haven't been able to find a high fructose corn syrup bush anywhere. Here at Pangea Tea Company, we thought we would honor youth (and the adult's inner child) by making these. We tried to deliver a sweet treat not too hot or too cold, too bland or too sweet, this cup of tea is just right… Give these Tea Budz blends a try, we are confident that you and your younger ones will love them. Pangea Tea Company is a responsible business that aligns our Tea Budz products to a cause it associates with. Our Tea Budz blends donates $1.00 for every tin sold to Olive Crest which is a local youth program through 2010.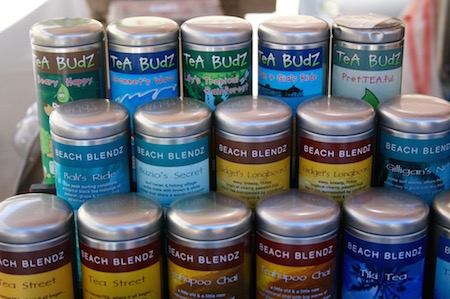 ____________________________________
Congratulations to Our $25 "Share Us On Facebook" Winner!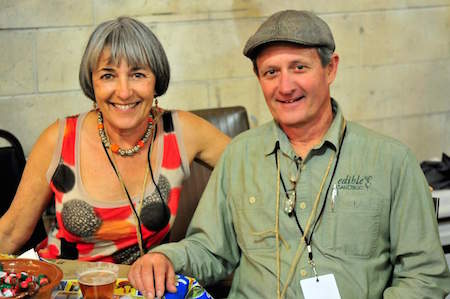 A big congratulations to John Vawter, our "Share Us on Facebook" winner this week. Please stop by the Manager's booth this Sunday and pick up your $25 in Market Bucks!
_____________________________________
Free Mini Bouquets for Women This Sunday!
As a special thank you, the Rancho Santa Fe Farmers Market will be giving out free mini bouquets at the market THIS SUNDAY! (While supplies last) Don't miss this chance to take home a beautiful bouquet that will keep you smiling all week!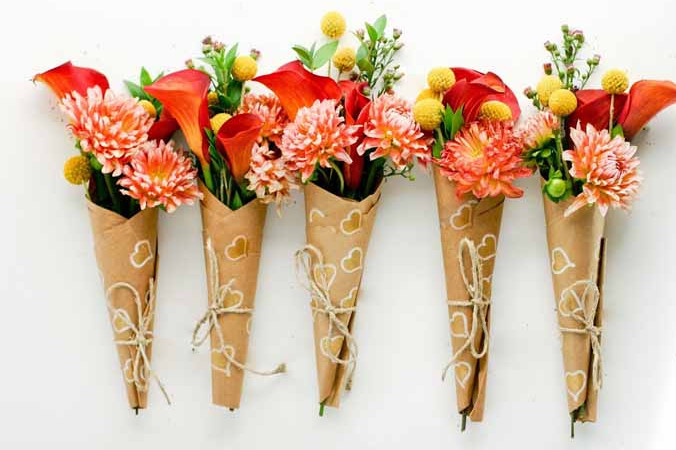 Rancho Santa Fe Farmers Market Gift Cards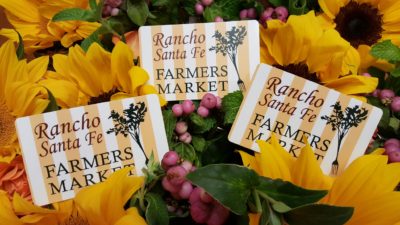 Don't forget to pick up a Rancho Santa Fe Farmers Market Gift Card while you're shopping! These gift cards make great Hostess Gifts, Holiday Gifts, and Thank You gifts for any time of the year and are especially perfect for the upcoming holidays. Gift cards can be purchased in any denomination and are available at the Market Information Booth.
Gorgeous Colors and Flavors at the Rancho Santa Fe Farmers Market!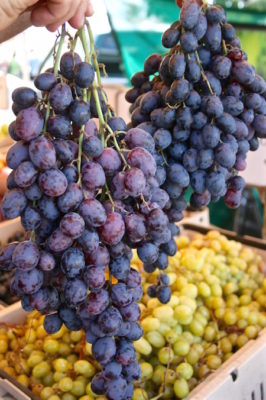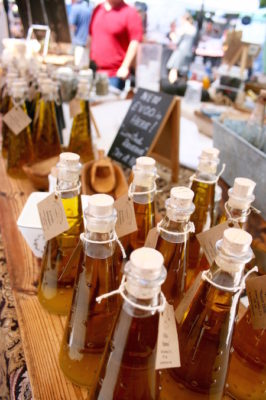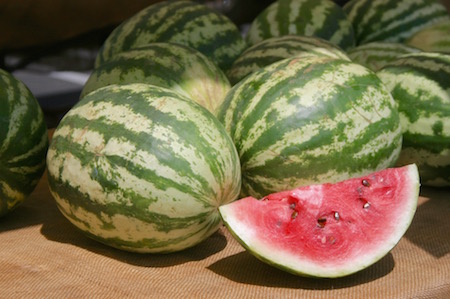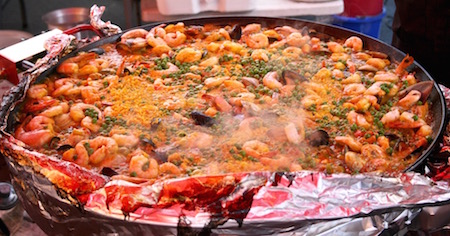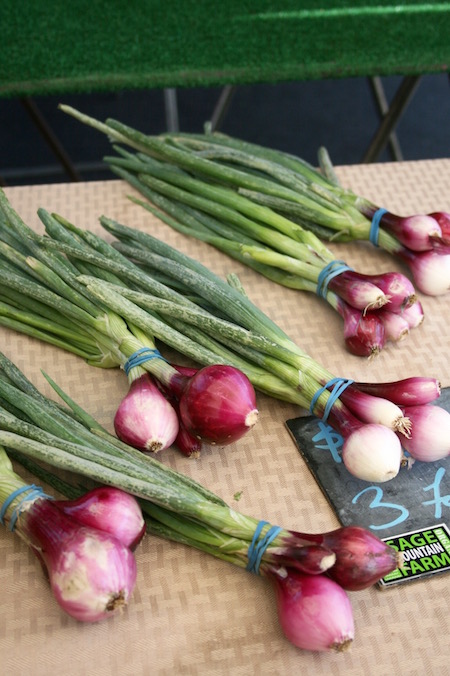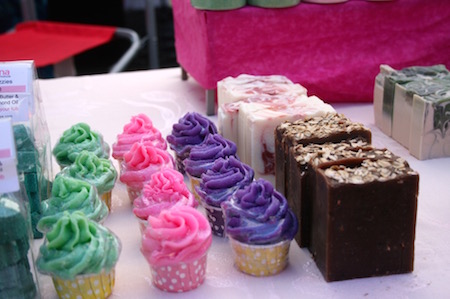 Live Original Music by Yael

The wonderfully talented group, Yael, is joining us this week! Pick up a fresh Market meal and relax under an umbrella as you listen to them perform.
_____________________________________
Helen Woodward Animal Center Pet Of The Week

"Hermione" Casts Love Spell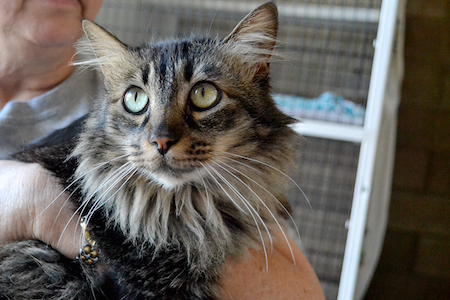 Do you believe in magic? This enchanting creature is Hermione, an 8-year old, medium hair brown tabby who is searching for a best-friend or two to share life's adventures with. She deftly conjures cuddles, casts love spells, and produces purring potions, all in hopes she will find the one who will snuggle her forever.   Think you could be the chosen one? Come meet this fantastic beast today!
Hermione is waiting to meet you at Helen Woodward Animal Center. She has been altered and is up-to-date on all of her vaccinations.  Her adoption fee is $101.  As with all pets adopted from Helen Woodward Animal Center, she is micro-chipped for identification.  As an added bonus, she also comes with two free passes to Sea World.
Helen Woodward Animal Center is located at 6461 El Apajo Road in Rancho Santa Fe. Kennels are open daily Monday through Thursday from 12pm to 6pm; Fridays from noon to 7pm; Saturdays 10am to 6pm; and Sunday 11am to 6pm (last application accepted 15 minutes before closing). For more information call 858-756-4117858-756-4117, option #1 or visit www.animalcenter.org.
_____________________________________
"Share Us" ON FACEBOOK AND ENTER TO WIN $25 IN MARKET BUCKS!
You could win $25 in RSF Market Bucks by simply clicking the links below and "Share Us"! Each time you "share" one of our posts it goes into a pool, so by liking ANY of our Facebook posts or joining our email list, you are getting another chance to win! The more posts you "Like" the more entries you will have in the drawing. A new winner will be chosen each month!
CLICK ON THE LINKS BELOW


#1 Join our email list by clicking here, or from one of our special signs at the Market. If you have already joined our list you will be automatically entered each and every week.


#2 Enter as many time as you want by clicking LIKE on our Facebook Page, LIKE on our Facebook Photos and LIKE on our Facebook Comments, every Facebook LIKE is a another entry!
Do you read online reviews? We do, and so do other customers. That's why we'd love it if you would take just a quick moment to review your experience at our Farmers Market.
Here are links for two great review sites:
THANK YOU, WE REALLY APPRECIATE IT!
Save
Save
Save
Save
Save
Save
Save
Save
Save
Save
Save
Save
Save
Save
Save
Save
Save
Save
Save
Save
Save
Save
Save
Save
Save
Save
Save
Save
Save
Save
Save
Save
Save
Save
Save
Save
Save
Save
Save
Save
Save
Save
Save
Save
Save
Save
Save
Save
Save
Save
Save
Save
Save
Save
Save
Save
Save
Save
Save
Save
Save
Save
Save
Save
Save
Save
Save
Save
Save
Save
Save
Save
Save
Save
Save
Save
Save
Save
Save
Save
Save
Save
Save
Save
Save
Save
Save
Save
Save
Save
Save
Save
Save
Save
Save
Save
Save
Save
Save
Save
Save
Save
Save
Save
Save
Save
Save
Save
Save
Save
Save
Save
Save
Save
Save
Save
Save
Save
Save
Save
Save
Save
Save
Save
Save
Save
Save
Save
Save
Save
Save
Save
Save