Shop the Seasons at the Rancho Santa Fe Farmers Market!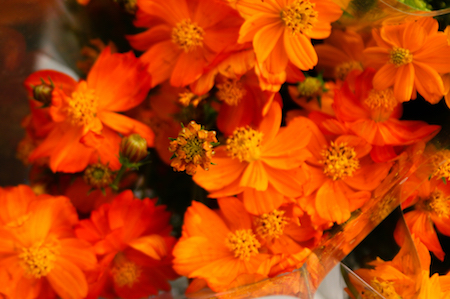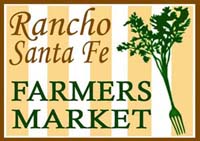 Dear Friends,
The Rancho Santa Fe Farmers Market is blooming with beautiful colors, scrumptious aromas, seasonal goods, and tasty treats! Come shop for your favorites this Sunday and enjoy the day with us. Make sure you stop by our vendor of the week, Juice Jerky, for some delicious fruit jerky that is homemade from 100% real fruit – It's the perfect, healthy snack to satisfy your sweet tooth and snack cravings! See you there!
Market Safety Measures Regarding COVID-19:
Food sampling is suspended
Additional space via wider market aisles and vendor spacing
Prominent signage to encourage social distancing
Frequent cleaning and disinfecting of market equipment
Strict adherence to state & county health code
Benefits of Shopping at the Farmers Market Right Now:
Fresh produce is rich with vitamins & nutrients essential to maintain a healthy immune system
Low risk, open air environment allows for adequate social spacing
Sunlight provides a powerful, natural disinfectant and exposure to vitamin D
Food directly traveling from the farm is handled at a much lower rate than in the commercial system
How You Can Help:
Come to market in good health ONLY
Wash hands often for at least 20 seconds/ refrain from touching your face
Vendors will package/bag your items for you. Minimize touch or touch

only

what you are buying
Regulate your own social spacing. Try new low-contact ways of greeting friends
Wash all produce before consumption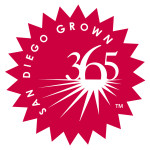 See you on Sunday,
Diane & Michael
619.743-4263
Diane@RanchoSantaFeFarmersMarket.com
www.RanchoSantaFeFarmersMarket.com
Located in the Del Rayo Village Shopping Center at 16079 San Dieguito Rd. Rancho Santa Fe, CA 92091
_____________________________________
Vendor Spotlights
Be sure to check out ALL our amazing fresh produce, fish, and meat vendors this week. They are here to support you during these times and would love your support in return!
Juice Jerky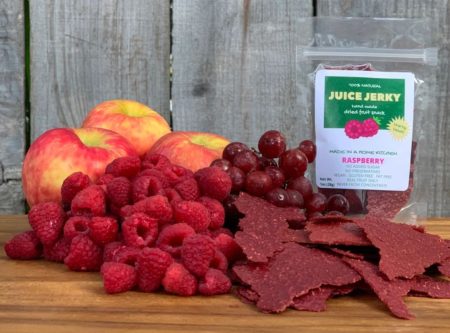 A note from the founder, Michael :
I started experimenting with fruit leather when I wanted to reduce the amount of refined sugar in my diet. I love to snack and have a massive sweet tooth and couldn't find anything that would satisfy my cravings that was both delicious and healthy. Experimentation turned into obsession and over the last 5 years I've created the recipes that we now proudly call Juice Jerky. There are no added sugars, flavors or preservatives. Every one of our snacks is made from real, whole fruit. Its the combinations of fruits and our technique that brings out the natural flavors and make the most delicious natural snack we've ever tasted. We hope you'll feel the same. 
We are committed to making Juice Jerky delicious, healthy, and fun to eat. Here's what you can expect from us:
No Added Sugar!
Fruit is awesome and doesn't need to be sweetened.  There are no added sugars or sweeteners of any kind in Juice Jerky.  There are also no concentrates, no artificial colors or flavors and no preservatives.  
Real Fruit / 100% Fruit!
We only use real fruit and no other ingredients.  We blend all usable parts of the fruit to retain the most nutritional value.
Uniqueness!
Each "small batch" of Juice Jerky is unique and takes on the characteristics of the fruit from which it's made.  Expect some slight variations in taste and texture in each bag that you enjoy. 
Seasonal Selections!
We are inspired by fresh, in season fruit, and our flavors change to reflect that.
High Demand From The Entire Family!
Fruit Snacks are not just for kids anymore. Juice Jerky was originally made for me, an adult, and quickly grew into a snack that people of all ages also love.  Make sure you get enough to share with the family because everyone will enjoy this amazing, healthy snack.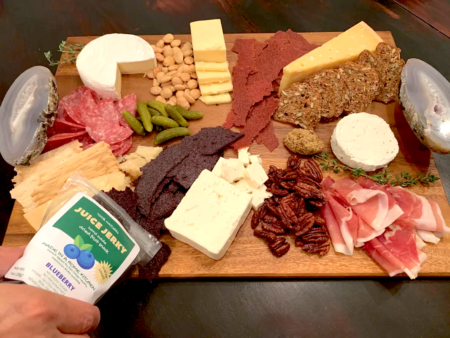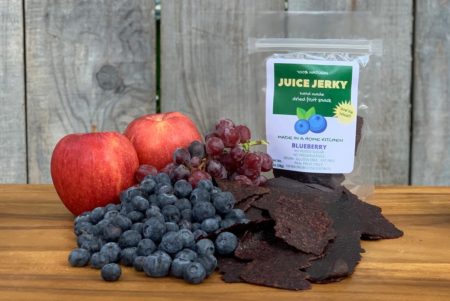 _________________________________
Congratulations to Our $25 "Like Us on Social Media" Winner!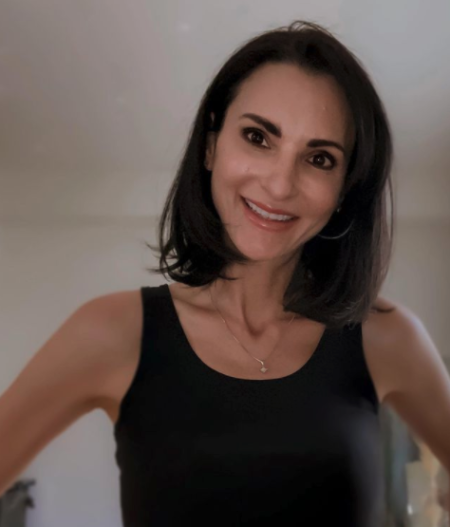 A big congratulations to Jeannine (@OrganicOracle on Instagram), our "Like Us on Social Media" winner this week. Please stop by the Manager's booth this Sunday and pick up your $25 in Market Bucks. Like us on social media this week for a chance to a win 3 gift cards from our vendors Juice Jerky, Morikukko Backpacks, and Alalfajor!
Gorgeous Colors and Flavors at the Rancho Santa Fe Farmers Market!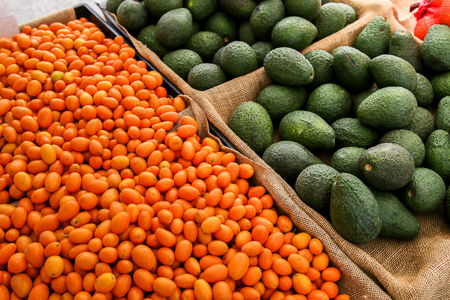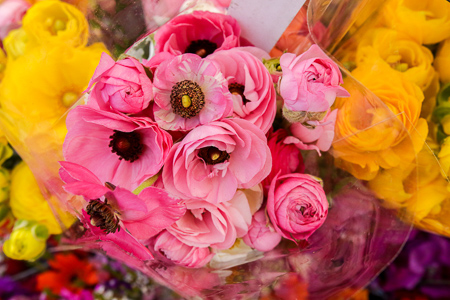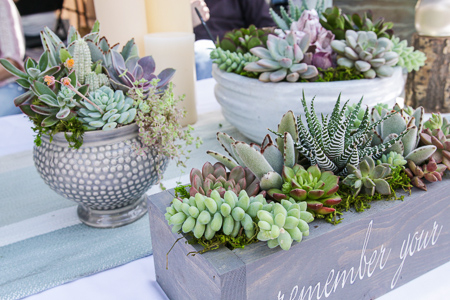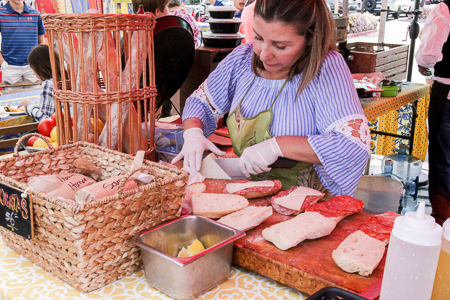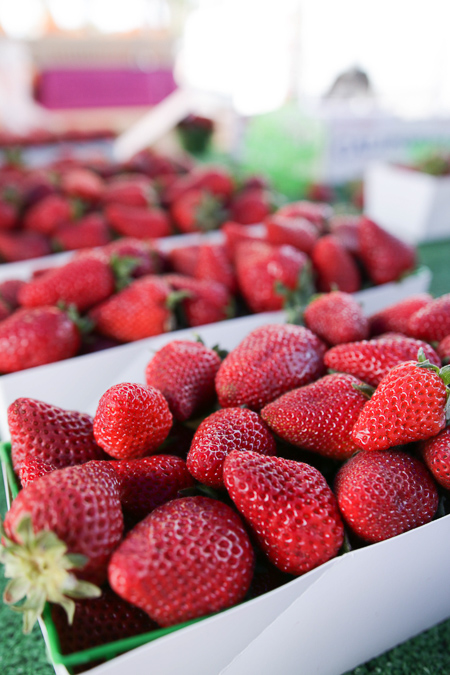 Helen Woodward Animal Center Pet Of The Week
Tammy is the Perfect Gal Pal!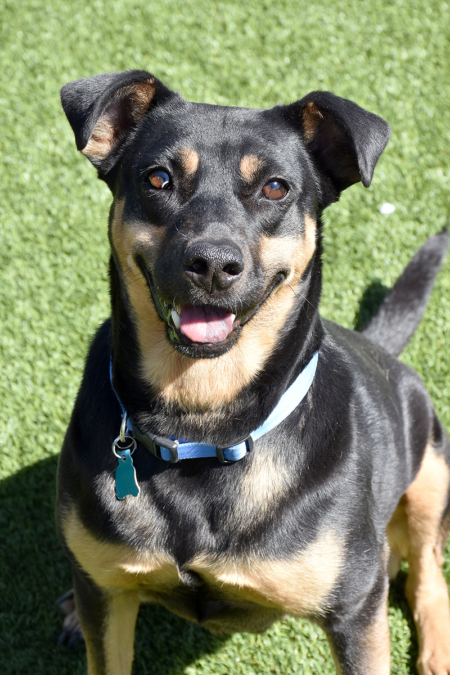 Tammy is the kind of friend who you can call up when you're in need of some smiles and she instantly goes to work to make you feel better. This snuggly girl is a 6-year-old Shepherd blend who loves nothing more than getting cozy on the couch for a quiet night in. She inspires all around her with her positive personality. Tammy is always excited for a dinner date, in fact, she loves showing off her tricks for some yummy treats and she's a quick learner. Anyone looking for a great friend should look no further than Tammy.
Tammy is waiting to meet you at Helen Woodward Animal Center. Her adoption fees are $274 each. She has been altered and is up-to-date on all of her vaccinations.  As with all pets adopted from Helen Woodward Animal Center, she is micro-chipped for identification.
Helen Woodward Animal Center is located at 6523 Helen Woodward Way in Rancho Santa Fe. Kennels are open daily Monday through Friday 12 to 6 p.m.; Saturdays 10 a.m. to 6 p.m.; and Sunday 11 a.m. to 6 p.m. (last application accepted 15 minutes before closing). For more information call 858-756-4117, option #1 or visit animalcenter.org.
"Share Us" ON FACEBOOK AND ENTER TO WIN $25 IN MARKET BUCKS!
You could win $25 in RSF Market Bucks by simply clicking the links below and "Share Us"! Each time you "share" one of our posts it goes into a pool, so by liking ANY of our Facebook posts or joining our email list, you are getting another chance to win! The more posts you "Like" the more entries you will have in the drawing. A new winner will be chosen each month!
CLICK ON THE LINKS BELOW


#1 Join our email list by clicking here, or from one of our special signs at the Market. If you have already joined our list you will be automatically entered each and every week.


#2 Enter as many time as you want by clicking LIKE on our Facebook Page, LIKE on our Facebook Photos and LIKE on our Facebook Comments, every Facebook LIKE is a another entry!
Do you read online reviews? We do, and so do other customers. That's why we'd love it if you would take just a quick moment to review your experience at our Farmers Market.
Here are links for two great review sites:
THANK YOU, WE REALLY APPRECIATE IT!
Save
Save
Save
Save
Save
Save
Save
Save
Save
Save
Save
Save
Save
Save
Save
Save
Save
Save
Save
Save
Save
Save
Save
Save
Save
Save
Save
Save
Save
Save
Save
Save
Save
Save
Save
Save
Save
Save
Save
Save
Save
Save
Save
Save
Save
Save
Save
Save
Save
Save
Save
Save
Save
Save
Save
Save
Save
Save
Save
Save
Save
Save
Save
Save
Save
Save
Save
Save
Save
Save
Save
Save
Save
Save
SaveSve
Save
Save
Save
Save
Save
Save
Save
Save
Save
Save
Save
Save
Save
Save
Save
Save
Save
Save
Save
Save
Save
Save
Save
Save
Save
Save
Save
Save
Save
Save
Save
Save
Save
Save
Save
Save
Save
Save
Save
Save
Save
Save
Save
Save
Save
Save
Save
Save
Save
Save
Save
Save
Save
Save
Save
Save
Save
Save
Save
Save
Save
Save
Save
Save
Save
Save
Save
Save
Save
Save
Save
Save
Save
Save
Save
Save
Save
Save
Save
Save
Save
Save
Save
Save
Save
Save
Save
Save
Save
Save
Save
Save
Save
Save
Save
Save
Save
Save
Save
Save
Save
Save
Save
Save
Save
Save
Save
Save