Shop the Seasons at the Rancho Santa Fe Farmers Market!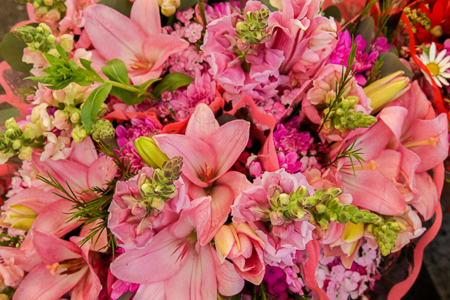 _____________________________________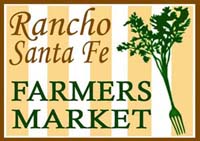 Dear Friends,
Come enjoy a beautiful day with us at the Rancho Santa Fe Farmers Market. June is officially in full swing and the Market is bursting with new vendors, fresh produce, gorgeous creations, and happy customers! This Sunday, be sure to stop by our Vendor of the Week, The Matcha Method, to treat yourself to a delicious Matcha Oat Milk Latte, Matcha Lemonade, Lavender Matcha Latte, and more! See you there!
Remember, to bring an ice chest in your car or on wheels so you can relax and enjoy a nice lunch made fresh for you right at the market. Take a few minutes to slow down and enjoy our live entertainment with your family and friends in the comfort of new Market umbrellas, bistro tables and cafe chairs!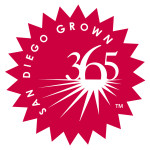 See you on Sunday,
Diane & Michael
619.743-4263
Diane@RanchoSantaFeFarmersMarket.com
www.RanchoSantaFeFarmersMarket.com
Located in the Del Rayo Village Shopping Center at 16079 San Dieguito Rd. Rancho Santa Fe, CA 92091
_____________________________________
Vendor Spotlights
The Matcha Method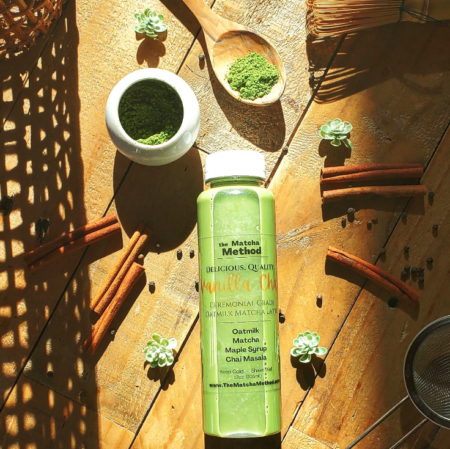 From the Owner, Margarita Gurrola:
My story begins when I found myself struggling for energy during the work day. I was lost in the cycle of drinking coffee to stay awake (but still "groggy"), not sleeping at night, and always slightly anxious. To make the coffee enjoyable, I was adding sweetener, half & half, and other things that weren't healthy. I tried experimenting with different options, and switched from coffee after reading about the health benefits of green tea. While I found more energy and better sleep, the sweeteners I needed for the flavor made me realize their green tea wasn't the right answer either.​
I knew I needed to start at the source and make my own green tea. At a health store, I noticed the matcha powder next to the green tea and decided it was time I did some research. I learned how to properly prepare matcha using the traditional process, and I was surprised to find that I loved the flavor. More importantly, I was excited by the noticeable improvement in the way I felt. I had a smooth energy that lasted all day without anxiety jitters, and was able to sleep better at night. I also noticed a boost to my metabolism, a more vibrant appearance in my face, and an overall happier mood.
The matcha was good, but I decided to take it further by experimenting with different tastes and textures that led to crafting my own recipes. Whisking matcha each morning was a time when I would reflect on my blessings and think about how matcha has made a difference in my life. For over 1000 years, Matcha has been an important part of helping people enjoy a happier life. This approach – The Matcha Method – is something I want to share with others and hopefully help them find happiness that will enrich their lives in the same way.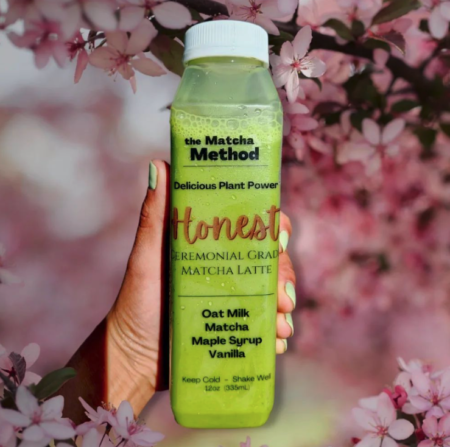 What is Matcha?
Matcha was first made popular in the 12th century by Buddhist Monks who realized that drinking matcha improved their meditation sessions with a state of calm focus. Drinking matcha became a means for attaining enlightenment for the Monks, and it's popularity spread across China and Japan. The many benefits of matcha became more widely recognized (including the unique feeling from the nutrients combined with L-theanine and caffeine), and it developed into the basis for the Japanese art of Tea Ceremony ("chado") for sophisticates.
Matcha is often considered better than coffee or green tea because of the enhanced mood it creates, easing anxiety, improving focus, and providing greater health benefits. Often confused for green tea, matcha is prepared with a uniquely crafted method that delivers a richer experience than coffee or green tea. It takes 3-5 years to grow quality matcha tea leaves, in a cultivation process requires very specific conditions. The difference is surprising. Matcha enjoys the full plant nutrition by taking the whole leaf, steaming it to halt the oxidation process, and then stone grinding the leaves into a micro-fine powder that is used in food and drinks. By contrast, coffee and tea are made by only soaking the plant in water, discarding many of the rich nutrients in the plant.
​Matcha's many benefits over coffee and green tea include:
-Improved mood & increased metabolism (without the typical coffee side effects!)
– High levels of vitamin B & C
– 3x more EGCG (providing steady energy throughout the day, and rich nutrients to improve health and fight disease)
– 15x higher antioxidant levels
– 130x more absorbent by the body
– Flavonoid antioxidants that increase viral immunity and reduce cholesterol by improving body functions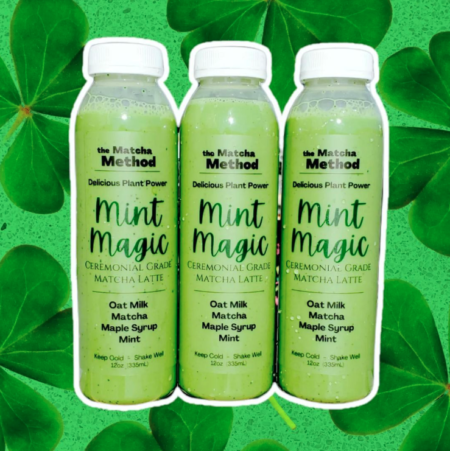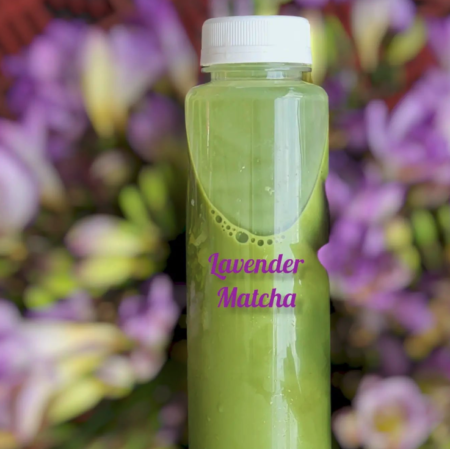 _________________________________
Congratulations to Our $25 "Share Us on Social Media" Winner!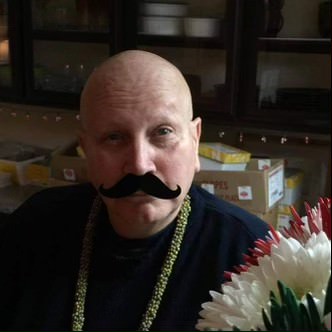 A big congratulations to David Brownstead, our "Share Us On Facebook" winner this week. Please stop by the Manager's booth this Sunday and pick up your $25 in Market Bucks!
Gorgeous Colors and Flavors at the Rancho Santa Fe Farmers Market!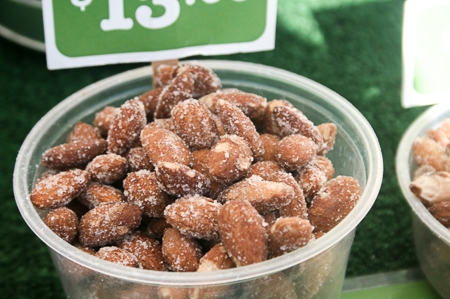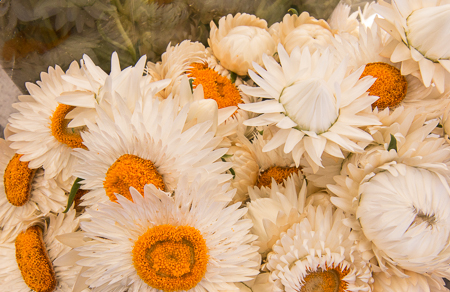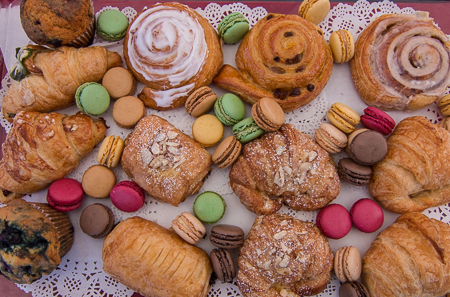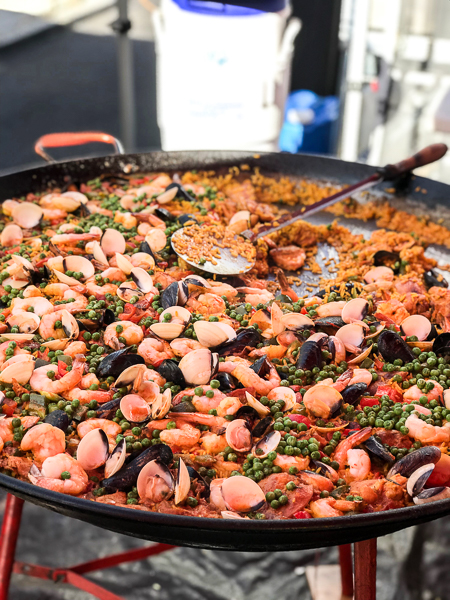 Helen Woodward Animal Center Pet Of The Week
Darling Debbie Desires a Relaxing Home!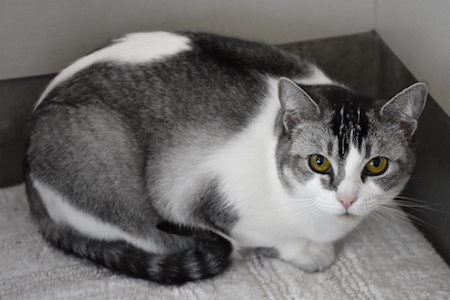 If you're looking for a low-maintenance best friend, Debbie the cat is the purrr-fect choice. Found as a stray, Debbie can be quite shy at first, but with a little time you can win her heart over with treats and back scratches! She is 2 years and 9 months old and prefers to spend her time lounging, so she would be a great fit for a laid-back family. She is petite at just under 6 pounds with beautiful white and grey fur, and would thrive in a home where she can be the only cat. She would love to be your relaxation partner!
She's waiting to meet you at Helen Woodward Animal Center. Her adoption fee is $145. She has been altered and is up-to-date on all of her vaccinations. As with all pets adopted from Helen Woodward Animal Center, she is micro-chipped for identification.
Helen Woodward Animal Center is located at 6461 El Apajo Road in Rancho Santa Fe. Kennels are open Monday through Friday from 11 a.m. to 6 p.m. and weekends from 10 a.m. to 6 p.m. For more information call 858-756-4117, option #1 or visit animalcenter.org.
"Share Us" ON FACEBOOK AND ENTER TO WIN $25 IN MARKET BUCKS!
You could win $25 in RSF Market Bucks by simply clicking the links below and "Share Us"! Each time you "share" one of our posts it goes into a pool, so by liking ANY of our Facebook posts or joining our email list, you are getting another chance to win! The more posts you "Like" the more entries you will have in the drawing. A new winner will be chosen each month!
CLICK ON THE LINKS BELOW


#1 Join our email list by clicking here, or from one of our special signs at the Market. If you have already joined our list you will be automatically entered each and every week.


#2 Enter as many time as you want by clicking LIKE on our Facebook Page, LIKE on our Facebook Photos and LIKE on our Facebook Comments, every Facebook LIKE is a another entry!
Do you read online reviews? We do, and so do other customers. That's why we'd love it if you would take just a quick moment to review your experience at our Farmers Market.
Here are links for two great review sites:
THANK YOU, WE REALLY APPRECIATE IT
Save
Save
Save
Save
Save
Save
Save
Save
Save
Save
Save
Save
Save
Save
Save
Save
Save
Save
Save
Save
Save
Save
Save
Save
Save
Save
Save
Save
Save
Save
Save
Save
Save
Save
Save
Save
Save
Save
Save
Save
Save
Save
Save
Save
Save