Enjoy Fresh Flavors at the Rancho Santa Fe Farmers Market!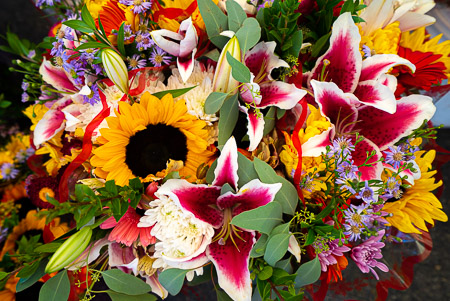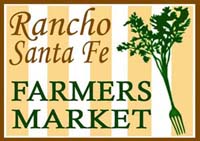 Dear Friends,
We are SO excited to see you again this week! Enjoy a gorgeous day at the Rancho Santa Fe Farmers Market with us this Sunday. As you shop for your favorites and explore new vendors, be sure to stop by our vendor of the week, The Mulk Co! The Mulk Co makes creamy, silky, dreamy and fresh Almond "Mulk" in ten rad flavors, without any refined sugars, additives, emulsifiers, binders, or gums. We guarantee that you will go nuts for their fresh, pure almond milk! See you there!
Remember, to bring an ice chest in your car or on wheels so you can relax and enjoy a nice lunch made fresh for you right at the market. Take a few minutes to slow down and enjoy our live entertainment with your family and friends in the comfort of new Market umbrellas, bistro tables and cafe chairs!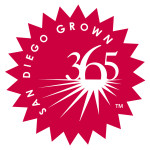 See you on Sunday,
Diane & Michael
619.743-4263
Diane@RanchoSantaFeFarmersMarket.com
www.RanchoSantaFeFarmersMarket.com
Located in the Del Rayo Village Shopping Center at 16079 San Dieguito Rd. Rancho Santa Fe, CA 92091
_____________________________________
Vendor Spotlights
The Mulk Co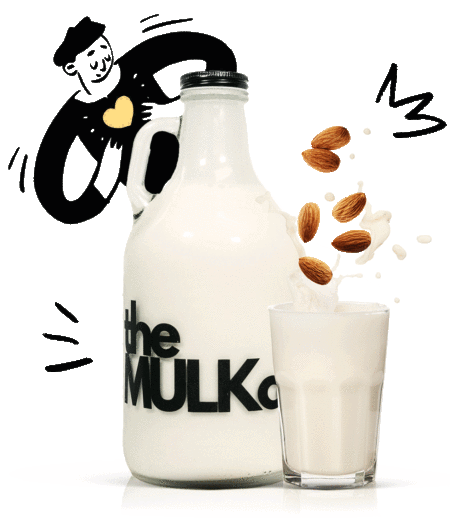 Our Mulk tastes so good, even a dairy farmer will switch!
Us: "No offense to the cows." 
Cows: "None taken."
We make Almond Mulk! Not any ordinary Almond milk loaded with weird stuff.. our Almond Mulk is fresh and pure, kinda like the type that was first popularized by the nobility in the middle ages!
Just like then, we don`t use heat to pasteurize, artificial thickeners like gums, or refined sugars. Unlike then, our Mulk comes in TEN.RAD.FLAVORS made using badass, modern-day equipment to "mulk" every bit of goodness out of the almond. Simply speaking, we are talking minimal ingredients, hence tons of almonds, to yield a creamy, silky, dreamy and fresh Almond Mulk that even the aristocrats from way back when would go nuts for!
No refined sugars
No additives or preservatives
No emulsifiers
No binders
No gums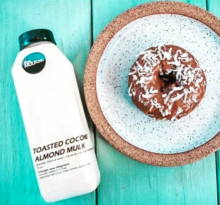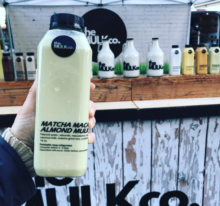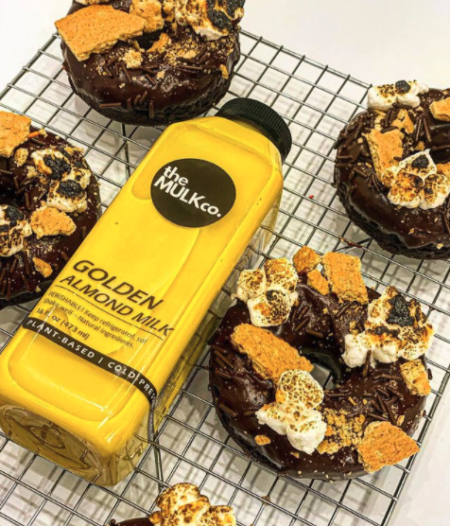 Founded on the desire to create the best tasting Almond Mulk, The Mulk Co also strives to create the most natural, cleanest tasting, and purest Almond Mulk under the Cali sun!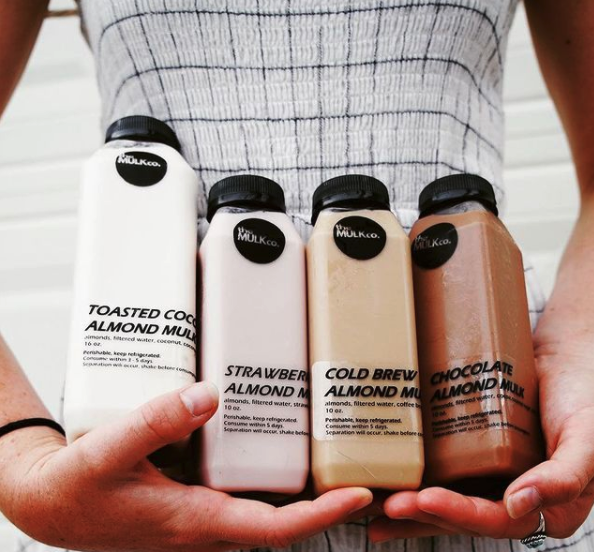 A note from Melissa Finestone, Founder and Owner of The Mulk Co.
I started The Mulk Co on a whim! I was day-dreaming one day wondering what I would drink as a kiddo instead of dairy milk (I loved the stuff!) had I known how bad the methane gas that cows emitted was for the environment. I had always loved almonds and had just been given a shiney-new Vitamix as a graduation gift. That world of nut milks was just a beckoning me..
Armed as a self-taught chef, I decided I was gonna super-power my way to creating a plant-based milk that rivaled the dairy milk of my childhood memories. The goal: to be as gratifying but healthier, as nostalgic but less harmful to the environment but also to impact mass dairy farming and the harsh conditions that cows are subjected to. With chocolate being my first flavor to lead the way, this is (in a nutshell) how and why The Mulk Co began.
Get MULK`d – Be Merry!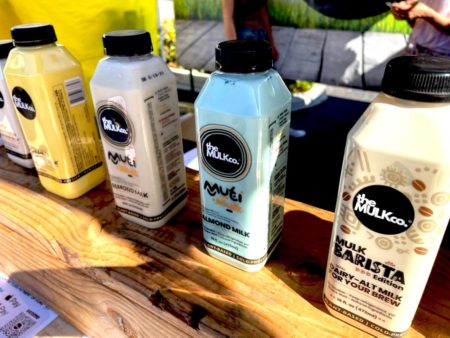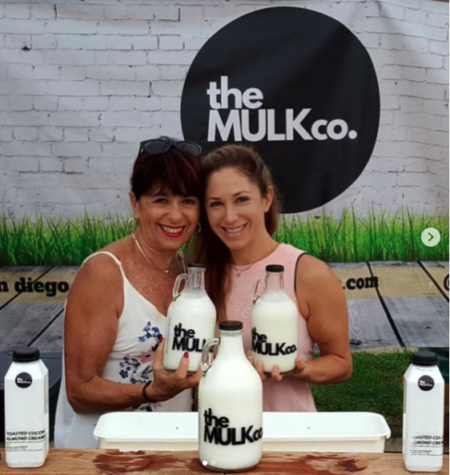 _________________________________
Congratulations to Our $25 "Like Us on Social Media" Winner!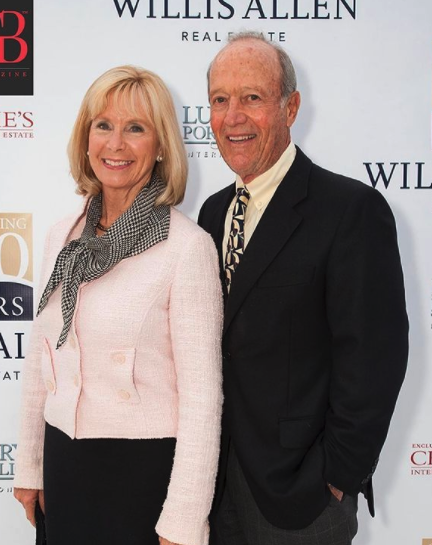 A big congratulations to Scott Appleby & Kerry Payne, our "Like Us on Social Media" winners this week. Please stop by the Manager's booth this Sunday and pick up your $25 in Market Bucks!
Gorgeous Colors and Flavors at the Rancho Santa Fe Farmers Market!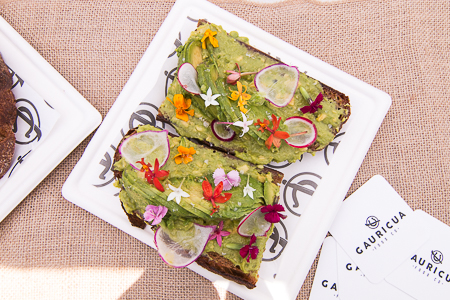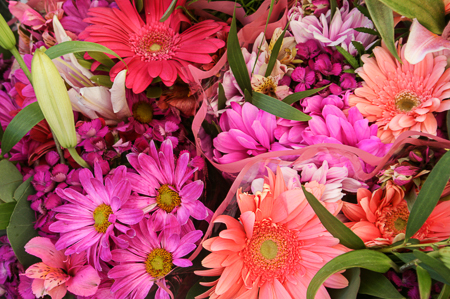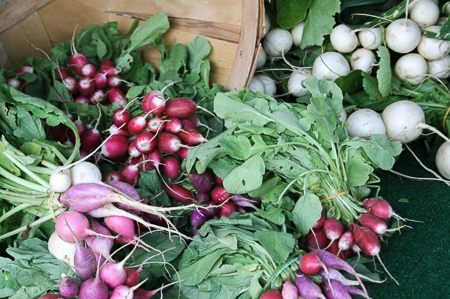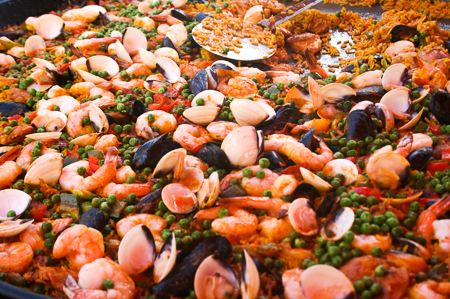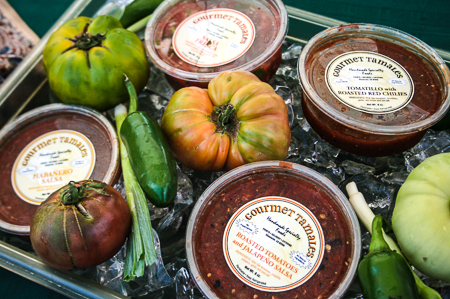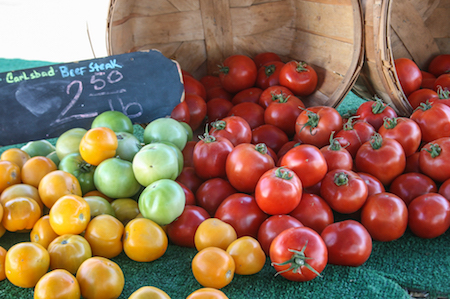 Helen Woodward Animal Center Pet Of The Week
Beyoncé the Feline Queen!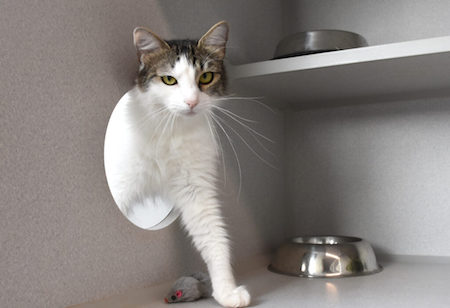 Beyoncé embodies a true queen. She's confident, fierce and admired by all. This beautiful 1.5 year-old girl loves getting pampered. She's quick to come to her fans to receive lots of neck scratches. She can't wait to find her biggest fan and shine in the spotlight of a forever home!
Beyoncé is waiting to meet you at Helen Woodward Animal Center. Her adoption fee is $139. She has been altered and is up-to-date on all of her vaccinations.  As with all pets adopted from Helen Woodward Animal Center, she is micro-chipped for identification.
Helen Woodward Animal Center is located at 6523 Helen Woodward Way in Rancho Santa Fe. Kennels are open daily Monday through Friday 12 to 6 p.m.; Saturdays 10 a.m. to 6 p.m.; and Sunday 11 a.m. to 6 p.m. (last application accepted 15 minutes before closing). For more information call 858-756-4117, option #1 or visit animalcenter.org.
"Share Us" ON FACEBOOK AND ENTER TO WIN $25 IN MARKET BUCKS!
You could win $25 in RSF Market Bucks by simply clicking the links below and "Share Us"! Each time you "share" one of our posts it goes into a pool, so by liking ANY of our Facebook posts or joining our email list, you are getting another chance to win! The more posts you "Like" the more entries you will have in the drawing. A new winner will be chosen each month!
CLICK ON THE LINKS BELOW


#1 Join our email list by clicking here, or from one of our special signs at the Market. If you have already joined our list you will be automatically entered each and every week.


#2 Enter as many time as you want by clicking LIKE on our Facebook Page, LIKE on our Facebook Photos and LIKE on our Facebook Comments, every Facebook LIKE is a another entry!
Do you read online reviews? We do, and so do other customers. That's why we'd love it if you would take just a quick moment to review your experience at our Farmers Market.
Here are links for two great review sites:
THANK YOU, WE REALLY APPRECIATE IT!
Save
Save
Save
Save
Save
Save
Save
Save
Save
Save
Save
Save
Save
Save
Save
Save
Save
Save
Save
Save
Save
Save
Save
Save
Save
Save
Save
Save
Save
Save
Save
Save
Save
Save
Save
Save
Save
Save
Save
Save
Save
Save
Save
Save
Save
Save
Save
Save
Save
Save
Save
Save
Save
Save
Save
Save
Save
Save
Save
Save
Save
Save
Save
Save
Save
Save
Save
Save
Save
Save
Save
Save
Save
Save
SaveSve
Save
Save
Save
Save
Save
Save
Save
Save
Save
Save
Save
Save
Save
Save
Save
Save
Save
Save
Save
Save
Save
Save
Save
Save
Save
Save
Save
Save
Save
Save
Save
Save
Save
Save
Save
Save
Save
Save
Save
Save
Save
Save
Save
Save
Save
Save
Save
Save
Save
Save
Save
Save
Save
Save
Save
Save
Save
Save
Save
Save
Save
Save
Save
Save
Save
Save
Save
Save
Save
Save
Save
Save
Save
Save
Save
Save
Save
Save
Save
Save
Save
Save
Save
Save
Save
Save
Save
Save
Save
Save
Save
Save
Save
Save
Save
Save
Save
Save
Save
Save
Save
Save
Save
Save
Save
Save
Save
Save