Shop Local, Eat Fresh at The Rancho Santa Fe Farmers Market!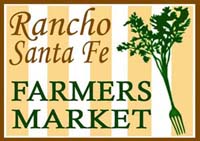 Dear Friends,
The Rancho Santa Fe Farmers Market is blooming with beautiful colors, scrumptious aromas, and tasty treats! Come shop for your favorites this Sunday under the beautiful sunshine. Make sure you stop by our vendor of the week, Curmudgeon Cards for a quirky, one-of-a-kind handmade card for the next special day coming up in your life! As you browse the market, Miles Moynier will be singing for us – you don't want to miss it!

Remember, to bring an ice chest in your car or on wheels so you can relax and enjoy a nice lunch made fresh for you right at the market. Take a few minutes to slow down and enjoy our live entertainment with your family and friends in the comfort of new Market umbrellas, bistro tables and cafe chairs!
Rancho Santa Fe Farmers Market…Make It A Weekly Habit!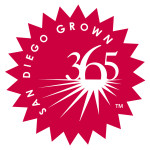 See you on Sunday,
Diane & Michael
619.743-4263
Diane@RanchoSantaFeFarmersMarket.com
www.RanchoSantaFeFarmersMarket.com
Located in the Del Rayo Village Shopping Center at 16079 San Dieguito Rd. Rancho Santa Fe, CA 92091
_____________________________________
Vendor Spotlight
Curmudgeon Cards

Hi! I'm Elisa Goodman and I'm here to welcome YOU to CURMUDGEON CARDS – Works of ART on Paper! … Dedicated to enhancing your Life through Creative Expression, Impactful Communication & Inspired ART! A self-taught Artist with an innate sense of color & composition, I've become an EXPERT in delivering sophistication & a unique artistry to the ART of the Written Word. My designs have impacted lives by encouraging transformational communication between people.
Since 2001, I've been designing my Signature One-of-a-Kind Handmade ART Greeting Cards using the ART found on Postage Stamps from around the world, often embellishing them with gorgeous vintage fabrics and Decorative Papers.
However, over the last 7 years I have discovered I have a gift for quirky Illustration, which has complimented my long-time love of writing. "I'M SKEWED!: WITTY Words. QUIRKY ART. WISE Wisdom." uses the metaphor of the EYE to look at your life with a fresh perspective, when faced with challenges. My late husband Ken had a skin-cancer related illness that left him without SIGHT — and our humor was the one thing that helped guide us through that painful time. The Art is playful, the messages humble, heartfelt and humorous. I described our life as "School of Hard Knocks" meets "SEINFELD." Life is short so we better "Get on with it!"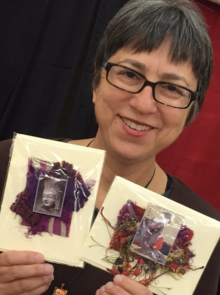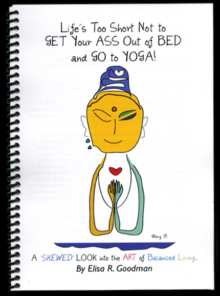 I'm continually inspired by those I meet in my travels and have made some popular drawings based on real people – "Pirate Ken" (my late husband), "Ode to Ellen", "Marius the Lemonade Boy", "The Cyclist", "The Magic Vase", "Mr. Lincoln", "Frolic", "The Lime Eye" and some special drawings for a UCLA Fundraiser for "The Art of the Brain" – in honor of Brain Cancer Survivor, Judi Kaufman.
My Specialty Topic Handmade Art Cards have been discovered at major Museum Gift Shops around the country including: The Getty, LACMA, The Museum of Fine Arts Houston & Boston, The Denver, Crocker, Philadelphia, Peabody-Essex & Seattle Museum's of Art. My cards can also be found in upscale hotels including The Montage (Laguna Beach) & high-end paper boutiques like Flax: Pen to Paper in Westwood and Jacob Maarse Florists in Pasadena.
My Life Purpose as an Artist, Mentor, Writer & Healer in the Spotlight, requires that I use my Gifts of Humor, Insight, Resourcefulness & Creativity to bring you Out-of-the-Box Works of ART. I love meeting new people and traveling around the country as an Exhibitor at Art festivals — where you might also meet my mom Natalie — who, at 95, is my oldest fan!
A former casting director for movies and television for 20 years, I am currently based in Los Angeles. CURMUDGEON CARDS is named after my late father, veteran comedy writer, Hal Goodman.
Thank you for enjoying my work and stop by the Curmudgeon Cards booth this Sunday!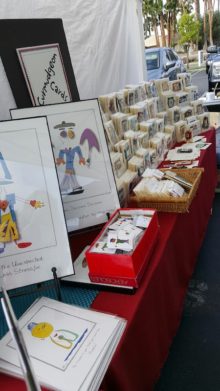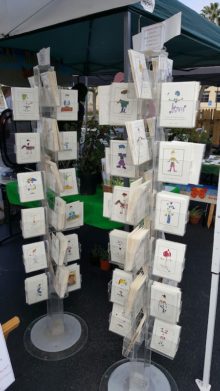 ____________________________________
Congratulations to Our $25 "Like Us On Facebook" Winner!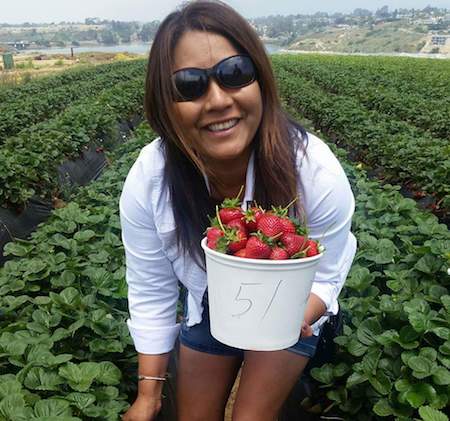 A big congratulations to Mari Boehner, our "Like Us on Facebook" winner this week. Please stop by the Manager's booth this Sunday and pick up your $25 in Market Bucks!
_____________________________________
Join in on a Ceramic Workshop With DCollins Pottery!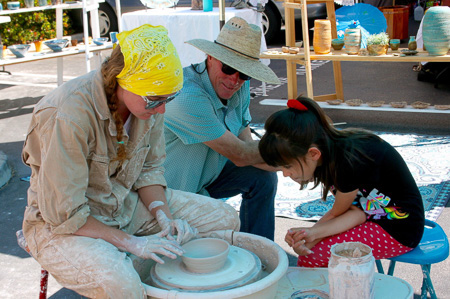 Come learn the art of pottery and work on your own masterpiece with DCollins Pottery at the Market each Sunday! Each workshop is intended assist you in building a set of skills for your future clay projects. For more information and to reserve your spot, stop by DCollins Pottery this Sunday.
Rancho Santa Fe Farmers Market Gift Cards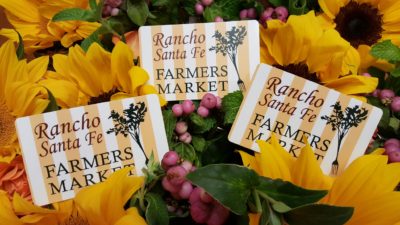 Don't forget to pick up a Rancho Santa Fe Farmers Market Gift Card while you're shopping! These gift cards make great Hostess Gifts, Holiday Gifts, and Thank You gifts for any time of the year and are especially perfect for the upcoming holidays. Gift cards can be purchased in any denomination and are available at the Market Information Booth.
Gorgeous Colors and Flavors at the Rancho Santa Fe Farmers Market!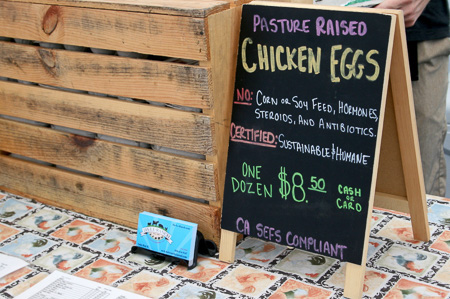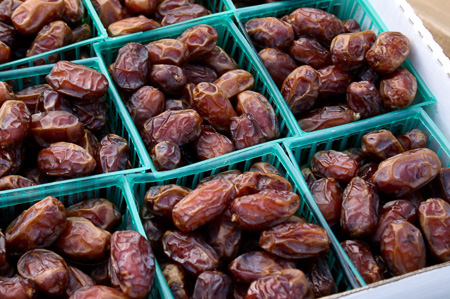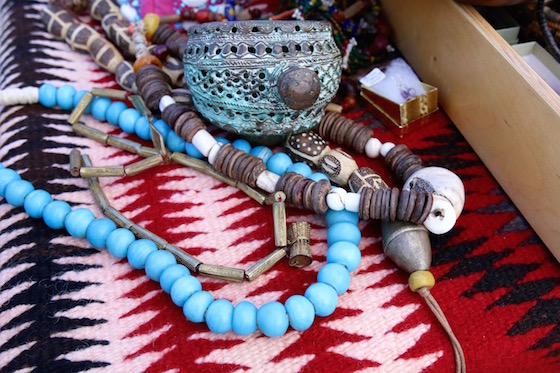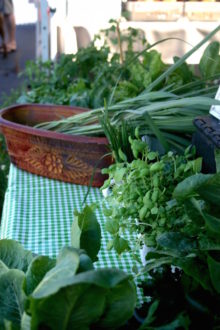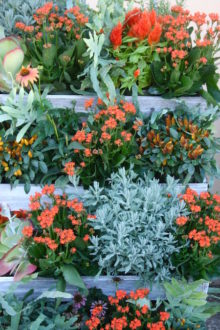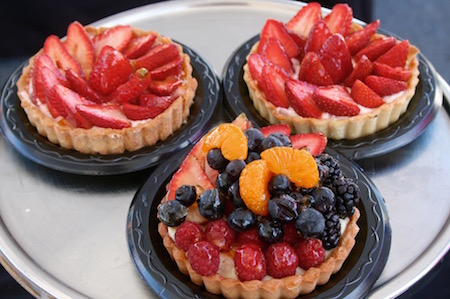 Live Original Music by Miles Moynier


The wonderfully talented Miles Moynier is joining us this week! Pick up a fresh Market meal and relax under an umbrella as you listen to him perform.
_____________________________________
"Share Us" ON FACEBOOK AND ENTER TO WIN $25 IN MARKET BUCKS!
You could win $25 in RSF Market Bucks by simply clicking the links below and "Share Us"! Each time you "share" one of our posts it goes into a pool, so by liking ANY of our Facebook posts or joining our email list, you are getting another chance to win! The more posts you "Like" the more entries you will have in the drawing. A new winner will be chosen each month!
CLICK ON THE LINKS BELOW


#1 Join our email list by clicking here, or from one of our special signs at the Market. If you have already joined our list you will be automatically entered each and every week.


#2 Enter as many time as you want by clicking LIKE on our Facebook Page, LIKE on our Facebook Photos and LIKE on our Facebook Comments, every Facebook LIKE is a another entry!
Do you read online reviews? We do, and so do other customers. That's why we'd love it if you would take just a quick moment to review your experience at our Farmers Market.
Here are links for two great review sites:
THANK YOU, WE REALLY APPRECIATE IT!
Save
Save
Save
Save
Save
Save
Save
Save
Save
Save
Save
Save
Save
Save
Save
Save
Save
Save
Save
Save
Save
Save
Save
Save
Save
Save
Save
Save
Save
Save
Save
Save
Save
Save
Save
Save
Save
Save
Save
Save
Save
Save
Save
Save
Save
Save
Save
Save
Save
Save
Save
Save
Save
Save
Save
Save
Save
Save
Save
Save
Save
Save
Save
Save
Save
Save
Save
Save
Save
Save
Save
Save
Save
Save
Save
Save
Save
Save
Save
Save
Save
Save
Save
Save
Save
Save
Save
Save
Save
Save
Save
Save
Save
Save
Save
Save
Save
Save
Save
Save
Save
Save
Save
Save
Save
Save
Save
Save
Save
Save
Save
Save
Save
Save
Save
Save
Save
Save
Save
Save
Save
Save
Save
Save
Save
Save
Save
Save
Save
Save
Save
Save
Save
Save
Save
Save
Save
Save
Save
Save
Save
Save
Save
Save
Save
Save
Save
Save
Save
Save
Save
Save
Save
Save
Save
Save
Save
Save
Save
Save
Save
Save
Save
Save
Save
Save
Save
Save
Save
Save
Save
Save
Save
Save
Save
Save
Save
Save
Save
Save
Save
Save
Save
Save