Shop Local, Support Local at the Rancho Santa Fe Farmers Market!
_____________________________________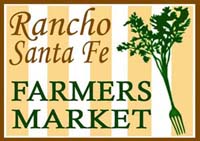 Dear Friends,
Come spend this beautiful, sunny Sunday with us at the Rancho Santa Fe Farmers Market! As you browse your favorites at the Market, be sure to stop by Mill'd to get a delicious, plant-based, millet-based bowl – Their bowls are packed full of nutrition and mouthwatering flavors! We can't wait to see you there.
Remember, to bring an ice chest in your car or on wheels so you can relax and enjoy a nice lunch made fresh for you right at the market. Take a few minutes to slow down and enjoy our live entertainment with your family and friends in the comfort of new Market umbrellas, bistro tables and cafe chairs!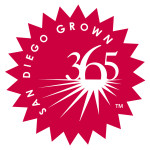 See you on Sunday,
Diane & Michael
619.743-4263
Diane@RanchoSantaFeFarmersMarket.com
www.RanchoSantaFeFarmersMarket.com
Located in the Del Rayo Village Shopping Center at 16079 San Dieguito Rd. Rancho Santa Fe, CA 92091
_____________________________________
Vendor Spotlights
Mill'd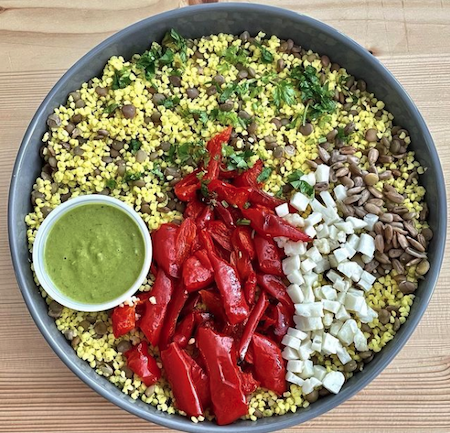 Millets were once a major foodgrain in India and in 1950, millets represented almost a third of all foodgrain production in the country. Seeking to ensure food security, The Green Revolution, which began in earnest in the 1960's and was focused on increasing food production through the adoption of modern technology and high-yielding varieties, promoted wheat and rice over millets. Subsidies gave farmers an incentive to move away from millets, despite all of its advantages, and its market share and availability shrunk to around 15% by 2018. More than 70 years later, we're just starting to re-realize the potential of supergrain millets. We're excited to be part of the millet revolution – the social good that can come from the humble millet is inspiring and beneficial to all humankind.
Better  Nutrition for a Healthier Lifestyle
Millets are highly nutritious. Gluten-free, high in dietary fiber and micronutrients such as calcium, iron, and phosphorus, millets are also a superior plant-based source of protein over many other grains and protein sources. Replacing wheat, rice, and corn with millets in a daily diet can have a significant impact on health, as the supergrain has been shown to prevent chronic diseases like diabetes, heart disease, and obesity. It can reduce "bad" LDL cholesterol, while promoting "good" HDL cholesterol, lowering blood pressure, and aiding in healthy digestion.
Reduce Your Environmental Impact
Millets are an ideal sustainable, environmentally-friendly crop. They are more tolerant of harsh environmental stresses, including drought and poor soil quality than other major cereals/grains like rice, wheat, and corn, making them hearty, farmer-friendly crops. They also only require a fraction of water to thrive. For example, 1 kg of rice requires 5,000 liters of water, while the same amount of millet only needs as little as 650 liters. They can be grown with fewer chemical inputs, such as fertilizers and pesticides, and are less prone to spoilage and damage – some millets are known to be stored and enjoyed a decade after harvest! Millets also have a very short growing season, allowing for a much higher annual yield. They can be harvested within just 70 days of planting, whereas rice (190+ days), corn (120+ days), and wheat (120+ days) have significantly longer growing seasons. Without even taking into account the taste and nutritional benefits, the environmental impact of a shorter growing season, fewer resources, fewer chemicals, less spoilage, and ability to thrive in challenging conditions makes millets a far better choice for the environmentally conscious consumer.
Stop by this Sunday and pick up a delicious Millet, plant-based bowl! Our delicious bowls include:
1: Millet, mushrooms, capers, parmesan, lemon-thyme dressing
2: Millet, red pepper, sunflower seeds, feta, GG dressing
Vegan: Millet, cauliflower, chickpeas, pepitas, harissa dressing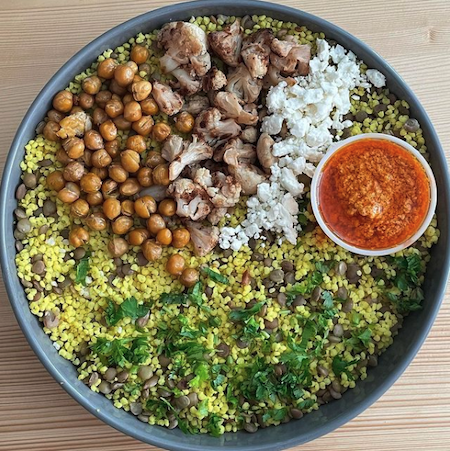 _________________________________
Congratulations to Our $25 "Like Us on Social Media" Winner!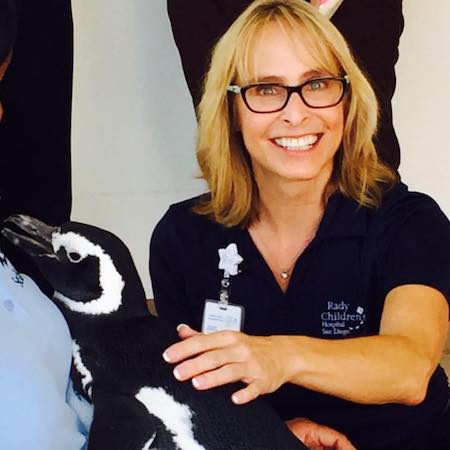 A big congratulations to Kaye De Lancey Hentschke, our "Like Us on Social Media" winner this week. Please stop by the Manager's booth this Sunday and pick up your $25 in Market Bucks!
Gorgeous Colors and Flavors at the Rancho Santa Fe Farmers Market!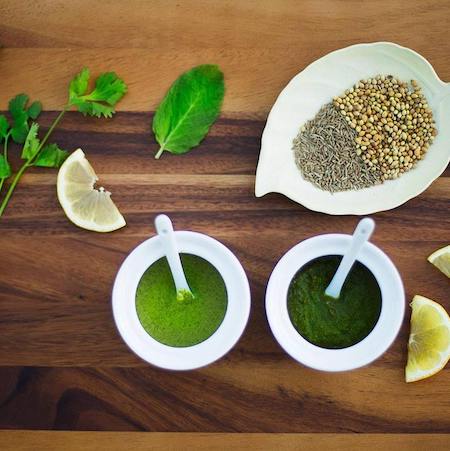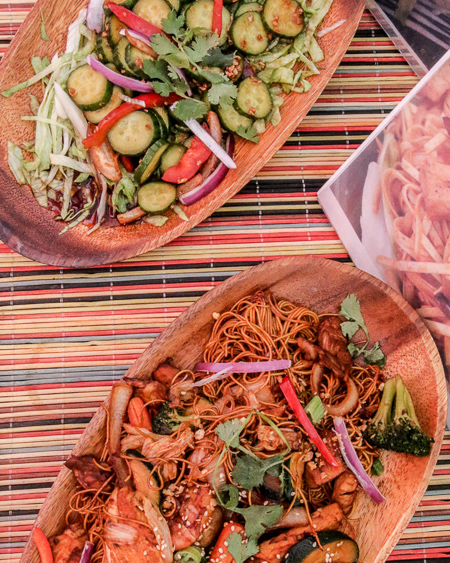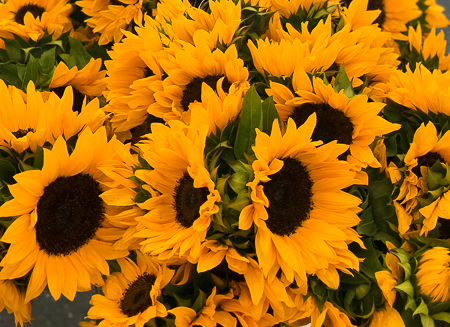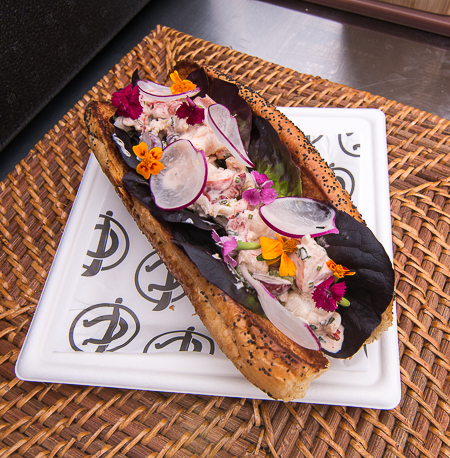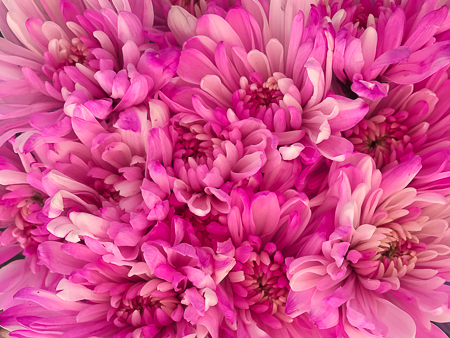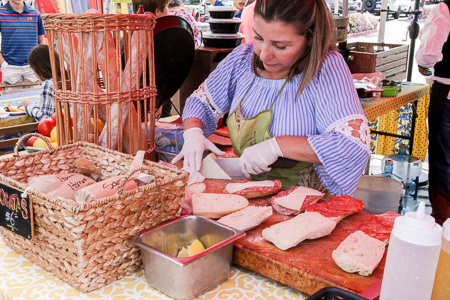 Helen Woodward Animal Center Pet Of The Week
Koda – The Ultimate Friend!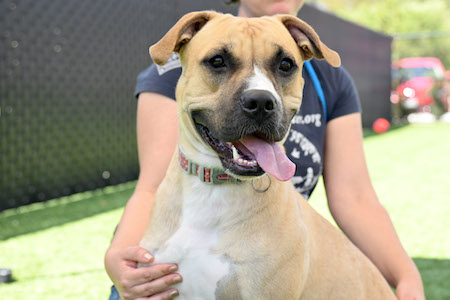 Koda is the kind of pal who you always want to be around. This fun Labrador Retriever- Boxer blend loves extremes! He is extremely cuddly and also extremely passionate about play time! He loves to run as fast as he can around the play yard then lay out on the grass receiving belly rubs from a good buddy. While at 70 pounds, he may not be a great lap dog, he cannot wait to find the perfect family who will let him be a couch potato.
Koda is waiting to meet you at Helen Woodward Animal Center. His adoption fee is $365. He has been altered and is up-to-date on all of his vaccinations.  As with all pets adopted from Helen Woodward Animal Center, he is micro-chipped for identification.
Helen Woodward Animal Center is located at 6523 Helen Woodward Way in Rancho Santa Fe. Kennels are open daily Monday through Friday 12 to 6 p.m.; Saturdays 10 a.m. to 6 p.m.; and Sunday 11 a.m. to 6 p.m. (last application accepted 15 minutes before closing). For more information call 858-756-4117, option #1 or visit animalcenter.org.
"Share Us" ON FACEBOOK AND ENTER TO WIN $25 IN MARKET BUCKS!
You could win $25 in RSF Market Bucks by simply clicking the links below and "Share Us"! Each time you "share" one of our posts it goes into a pool, so by liking ANY of our Facebook posts or joining our email list, you are getting another chance to win! The more posts you "Like" the more entries you will have in the drawing. A new winner will be chosen each month!
CLICK ON THE LINKS BELOW


#1 Join our email list by clicking here, or from one of our special signs at the Market. If you have already joined our list you will be automatically entered each and every week.


#2 Enter as many time as you want by clicking LIKE on our Facebook Page, LIKE on our Facebook Photos and LIKE on our Facebook Comments, every Facebook LIKE is a another entry!
Do you read online reviews? We do, and so do other customers. That's why we'd love it if you would take just a quick moment to review your experience at our Farmers Market.
Here are links for two great review sites:
THANK YOU, WE REALLY APPRECIATE IT!
Save
Save
Save
Save
Save
Save
Save
Save
Save
Save
Save
Save
Save
Save
Save
Save
Save
Save
Save
Save
Save
Save
Save
Save
Save
Save
Save
Save
Save
Save
Save
Save
Save
Save
Save
Save
Save
Save
Save
Save
Save
Save
Save
Save
Save
Save
Save
Save
Save
Save
Save
Save
Save
Save
Save
Save
Save
Save
Save
Save
Save
Save
Save
Save
Save
Save
Save
Save
Save
Save
Save
Save
Save
Save
SaveSve
Save
Save
Save
Save
Save
Save
Save
Save
Save
Save
Save
Save
Save
Save
Save
Save
Save
Save
Save
Save
Save
Save
Save
Save
Save
Save
Save
Save
Save
Save
Save
Save
Save
Save
Save
Save
Save
Save
Save
Save
Save
Save
Save
Save
Save
Save
Save
Save
Save
Save
Save
Save
Save
Save
Save
Save
Save
Save
Save
Save
Save
Save
Save
Save
Save
Save
Save
Save
Save
Save
Save
Save
Save
Save
Save
Save
Save
Save
Save
Save
Save
Save
Save
Save
Save
Save
Save
Save
Save
Save
Save
Save
Save
Save
Save
Save
Save
Save
Save
Save
Save
Save
Save
Save
Save
Save
Save
Save