Celebrate the Flavors of Fall with the Rancho Santa Fe Farmers Market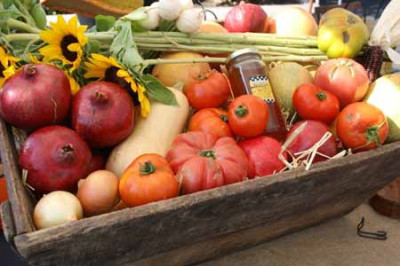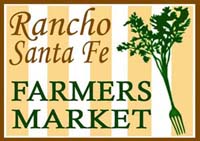 Dear Friends,
As we transition into Fall, the Market welcomes many new items and vendors. Guitarist Miles Moynier's live performance will fill the air as you browse through all that the Rancho Santa Fe Farmers Market has to offer! Be sure to stop by our vendor of the week, 24k Bakery's booth for some delicious gluten free desserts as you make your way to Fathom 5 Fish's booth to pick up your Salmon for the recipe of the week, Curried Honey-Balsamic Salmon & Cabernet Sauvignon Brie Crostini topped with Micro Greens.
DON'T FORGET, our weekly Rancho Santa Fe Certified Farmers Market is open from 9:00 AM to 1:30 PM in the Del Rayo Village Shopping Center. Look for your favorites and new vendors each week and check out the new tenants in the center while you are there.
Rancho Santa Fe Farmers Market is the perfect place for shopping local to fill your fridge with fresh produce and flowers, delicious treats, prepared meals to go and more!
Remember, to bring an ice chest in your car or on wheels so you can relax and enjoy a nice lunch made fresh for you right at the market. Take a few minutes to slow down and enjoy our live entertainment with your family and friends in the comfort of new Market umbrellas, bistro tables and cafe chairs!
Rancho Santa Fe Farmers Market … Make it a weekly habit. Let's go Shopping!

See you on Sunday,
Diane & Michael
619.743-4263
Diane@RanchoSantaFeFarmersMarket.com
www.RanchoSantaFeFarmersMarket.com
Located in the Del Rayo Village Shopping Center at 16079 San

Dieguito

Rd. Rancho Santa Fe, CA 92091

_____________________________________
The Helen Woodward Animal Center will be at the Market with Puppies!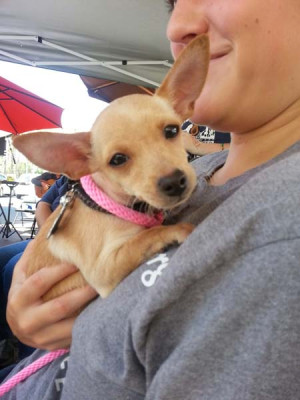 Make sure to stop at Helen Woodward Animal Center's booth this Sunday and meet all of their adorable puppies available for adoption. Whether you are interested in adding a pet to your family or just want to meet the puppies, Helen Woodward Animal Center will be happy to meet you!
WEEKLY VENDOR SPOTLIGHT
The 24k Bakery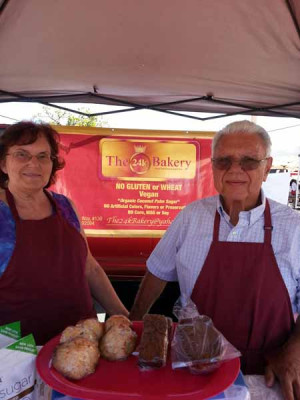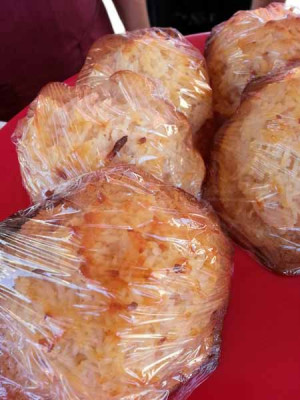 "Have your cake and eat it too!"
Every Sunday Pat and Tony bring their delicious homemade Gluten Free recipes directly from the oven to your table! 24k Bakery offers gluten free vegan breads, cakes, muffins and more, all made with "Organic Coconut Palm Sugar." NO artificial colors, flavors, corn, MSG or soy, or preservatives are used in their products. 24k Bakery offers the perfect way to appease your sweet tooth without all of the extra additives!
Please Welcome Fathom 5 Fish to the Market!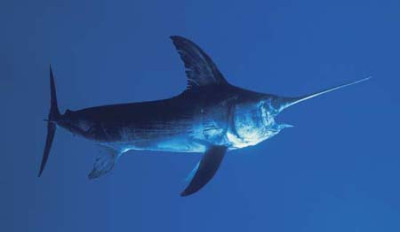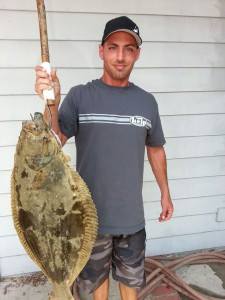 Welcome our newest vendor for Matt, from Fathom 5 Fish to the Market this Sunday! Matt brings a delicious variety of FRESH, WILD CAUGHT fish to the Market. You will want to be sure to stop by his booth on Sunday because this weeks recipe features Matt's delicious Salmon along with local Rancho Santa Fe Honey and local Gen 7 Wines Cabernet Sauvignon Jelly. All of the ingredients can be found at the Market this week! Keep reading to find the full recipe.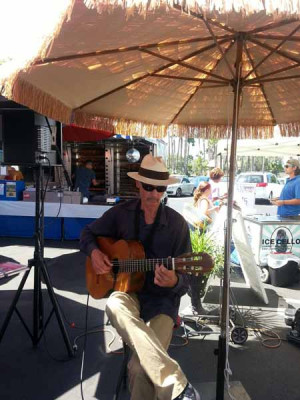 Live Concert this Week by Guitarist Miles Moynier

Miles Moynier is an extremely talented classical guitarist. Sit under a Market umbrella with a fresh Market meal and relax as you listen to Miles perform. It is the perfect way to spend a beautiful Sunday afternoon.
You won't find this unique mix of specialty items anywhere but the Rancho Santa Fe Farmers Market!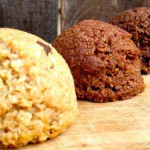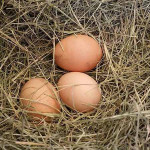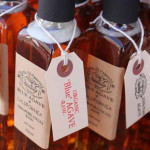 The Rancho Santa Fe Farmers Market hosts a unique blend of specialty artisans, chefs and farmers every Sunday. Make an afternoon of shopping, browsing, tasting and relaxing this Sunday at the Market!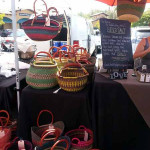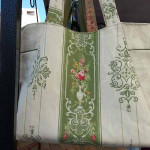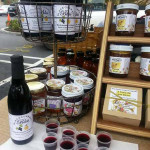 _____________________________________
The RSF Fresh Market Recipe of the Week is…
Curried Honey-Balsamic Salmon & Cabernet Sauvignon Brie Crostini topped with Micro Greens
What You Will Need and Where to Find it:
1 whole side of salmon, or 4 (6-ounce) salmon filets (Fathom 5 Fish)
1 tablespoon Curry Seed Salt (Be Runa)
1/2 cup Rancho Santa Fe Honey (San Diego Honey Company)
1/4 cup balsamic vinegar (Thyme of Essence)
Melted French butter, for brushing salmon (Francs Cheeses)
2 untreated cedar planks, each about 5 by 12-inches, soaked in water to cover for at least 12 hours (available at hardware stores)
Extra virgin olive oil, for oiling the planks (Thyme of Essence)
1 French baguette, sliced (Oh La Vache)
1 round French Brie, cut into small triangles (Francs Cheeses)
1 jar Gen 7 Cabernet Sauvignon Jelly (Seasonal Selections)
Micro green sprouts for garnish (Lath House Gardens)
To Prepare:
Preheat the broiler. Preheat the oven to 400 degrees F. Place baguette slices on cookie sheet and broil until just golden brown. Remove and set aside.
If using a side of salmon, cut about halfway through the flesh about every 5 to 6-inches so there are some spaces for the glazes to sink in. If using salmon fillets, slice about 8 to 10 sliced angles into flesh, to help flesh more completely soak in the glaze .
In a medium glass bowl, mix honey and the balsamic vinegar. Brush the top of the salmon fillets (not the skin side) with the melted butter. Season the flesh side with the seed salts. Brush with the honey-balsamic mixture, reserving some for later.
Put the soaked planks under the hot broiler, about 5 inches from the heat source, until the wood is browned on top, about 3 minutes. With tongs, carefully remove the planks from the oven. Immediately brush the browned surface with olive oil, then lay the salmon fillets on the oiled surface, skin side down.
Put two cookie sheets or foil in the oven below where the planks will go to catch any glazes or juices that run off. Return the planks to the broiler and cook the salmon for 10 minutes. Baste with honey-balsamic and place in oven. Cook until it is done to your taste, about 10 to 15 more minutes, or 20 minutes total for medium.
While the salmon is cooking, top the crostini with softened brie and a dollop of Cabernet Sauvignon Jelly.
Remove the fillets to a platter, or immediately serve directly from the planks topped with the micro greens and served with the crostini. Delicious!

Buon Appetito!

_____________________________________
"Like Us" ON FACEBOOK AND ENTER TO WIN A FREE CSA PRODUCE BOX OR $20 IN MARKET BUCKS!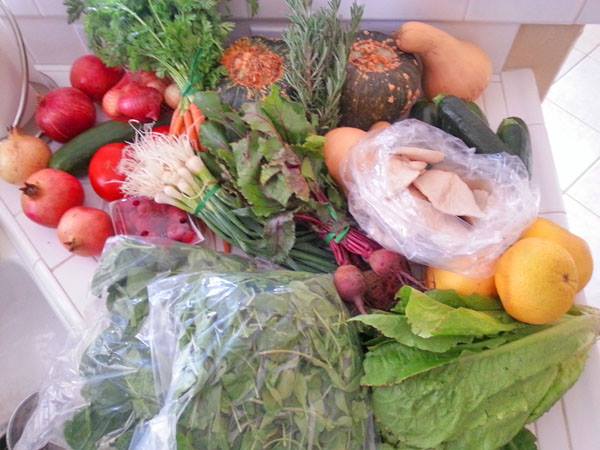 You could win a free Sage Mountain Produce Box by simply clicking the links below and "Liking Us"! Each "Like" goes into a pool, so by liking ANY of our Facebook posts or joining our email list, you are getting another chance to win! The more posts you "Like" the more entries you will have in the drawing. A new winner will be chosen each month!
CLICK ON THE LINKS BELOW

#1 Join our email list by clicking here, or from one of our special signs at the Market. If you have already joined our list you will be automatically entered each and every week.

#2 Enter as many time as you want by clicking LIKE on our Facebook Page, LIKE on our Facebook Photos and LIKE on our Facebook Comments, every Facebook LIKE is a another entry!
_____________________________________
Come Cuddle with Kikki!
Helen Woodward Animal Center introduces Kikki looking for a forever home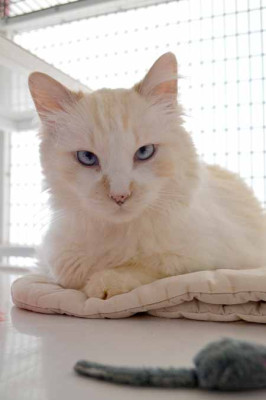 Meet Kiki, Pet-of-the-Week at Helen Woodward Animal Center! This 6-year old, 20lb male medium-hair blend is a laid-back, no hassle kind of dude. He adores everyone he meets and rewards loving pets with a deep, warm purr. He also has a silly, sweet habit of very gently kneading just about whatever his big fluffy paws are on- he's just so comfy all the time!
Kiki is waiting to meet you at Helen Woodward Animal Center. He has been altered and is up-to-date on all of his vaccinations. His adoption fee is $106, and, as with all pets adopted from Helen Woodward Animal Center, he is micro chipped for identification. As an added bonus, he also comes with two free passes to Sea World!
Helen Woodward Animal Center is located at 6461 El Apajo Road in Rancho Santa Fe. Kennels are open daily Monday through Thursday from 12pm to 6pm; Fridays from noon to 7pm; Saturdays 10am to 6pm; and Sunday 11am to 6pm (last application accepted 15 minutes before closing)."
For more information call 858-756-4117, (option 1) or visit www.animalcenter.org.
RANCHO SANTA FE FARMERS MARKET … MAKE IT A WEEKLY HABIT!