The Market is Full of Fresh and Unique Items this Sunday!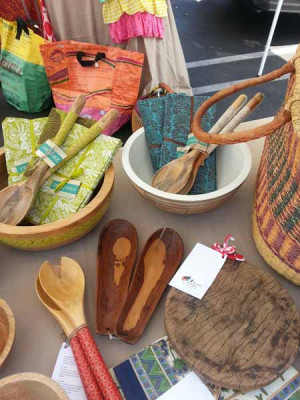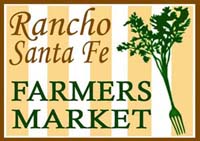 Dear Friends,
The focus is always on "fresh" at the Rancho Santa Fe Farmers Market. This week, meet two of our local farms that bring amazing fresh produce to us each week, Valdivia Farms and our newest addition, Coast Farms. Shop through all of their mouth-watering items this Sunday as you pick up the ingredients for the recipe of the week, Fresh Linguini with Cherry Tomatoes.

DON'T FORGET, our weekly Rancho Santa Fe Certified Farmers Market is open from 9:00 AM to 1:30 PM in the Del Rayo Village Shopping Center. Look for your favorites and new vendors each week and check out the new tenants in the center while you are there.
Rancho Santa Fe Farmers Market is the perfect place for shopping local to fill your fridge with fresh produce and flowers, delicious treats, prepared meals to go and more!
Remember, to bring an ice chest in your car or on wheels so you can relax and enjoy a nice lunch made fresh for you right at the market. Take a few minutes to slow down and enjoy our live entertainment with your family and friends in the comfort of new Market umbrellas, bistro tables and cafe chairs!
Rancho Santa Fe Farmers Market … Make it a weekly habit. Let's go Shopping!

See you on Sunday,
Diane & Michael
619.743-4263
Diane@RanchoSantaFeFarmersMarket.com
www.RanchoSantaFeFarmersMarket.com
Located in the Del Rayo Village Shopping Center at 16079 San

Dieguito

Rd. Rancho Santa Fe, CA 92091

_____________________________________
WEEKLY VENDOR SPOTLIGHT
VALDIVIA FARMS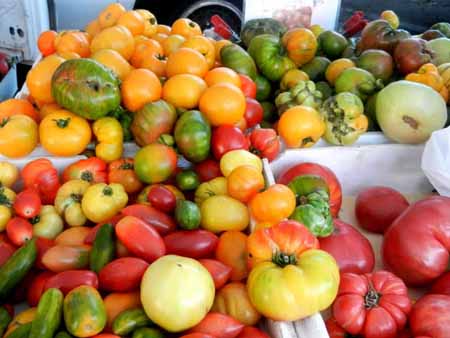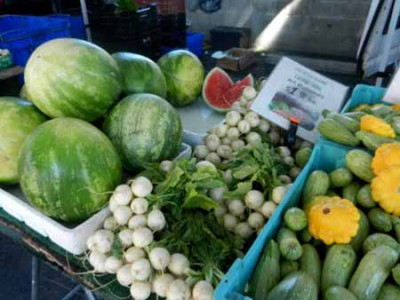 "The seemingly endless rows of tomato plants at Valdivia Farms are thick with sun-ripened heirlooms – red, bright yellow, green and purplish globes peeking through the vines.
Workers quickly move down the rows methodically plucking the tomatoes and placing them in cardboard boxes, tossing aside bruised or split ones deemed unfit for sale. Before long, the bed of a pickup truck is full with cartons of tomatoes that ultimately will find their way to local farmers markets, fine-dining restaurants and distributors who will ship the product to buyers as far away as the Midwest. Besides tomatoes, there are delicate golden squash blossoms still to be picked and green beans to be harvested, as well as berries, watermelons and baby corn.
Meanwhile, workers in the packing shed at this family-run farm neatly fill foam-lined cardboard boxes with an assortment of heirloom tomatoes, creating a mosaic of Cherokee purple, Brandywine, pineapple and great white varieties. All of this is carried out under the ever-watchful eye of patriarch Francisco Valdivia, an immigrant from Mexico who learned farming on the job as a young man."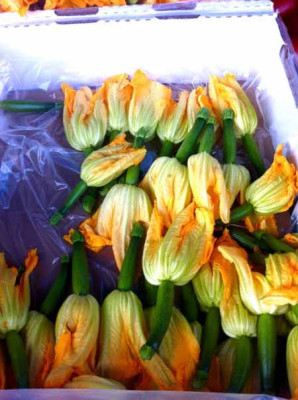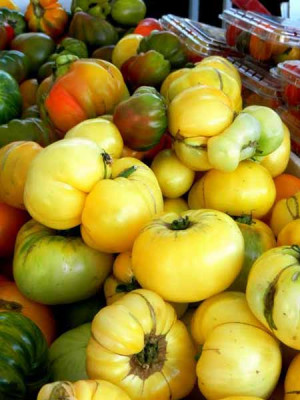 All of these amazing, family grown fruits and vegetables arrive at the Rancho Santa Fe Farmers Market each Sunday. Valdivia Farms works hard to bring their family's love and hard work to your dinner table! Stop by their booth this week and pick up your favorite fruits and vegetables freshly picked from their Carlsbad farm.
Shop, Explore and Enjoy this Sunday
___________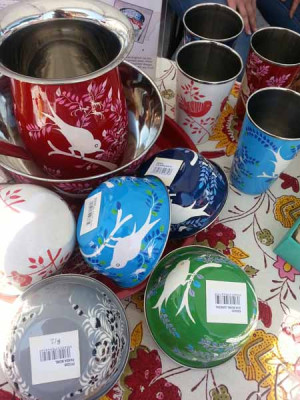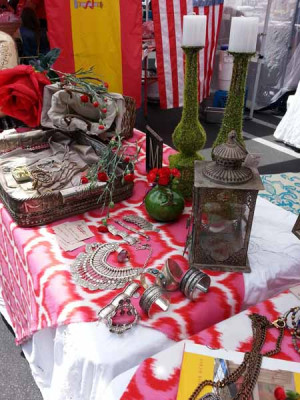 The Market is not only full of fresh, locally grown produce, but we also have an array of beautiful, unique artisan items! Every vendor works hard to bring new items to you each week, so spend your Sunday browsing through all of the specialty items you can only find at the Rancho Santa Fe Farmers Market.
Coast Farms Arrives at the Rancho Santa Fe Farmers Market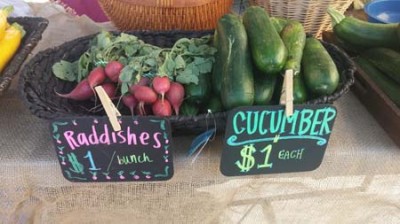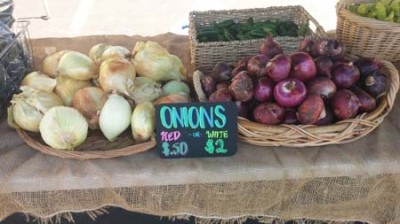 We are happy to announce that Coast Farms of Del Mar is the newest addition to the Rancho Santa Fe Farmers Market! They will be joining us this Sunday with local, organically grown produce. Stop by their booth and shop through all of the amazing items they have to offer!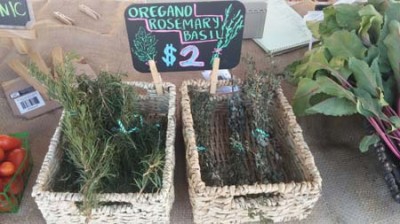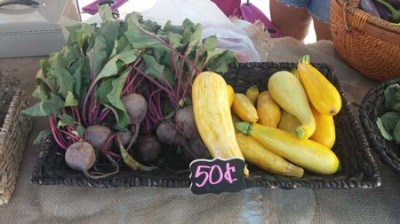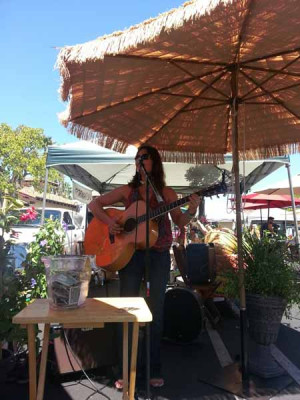 Live Music this Week by Lisa Campbell

Lisa Campbell will be performing live at the Rancho Santa Fe Farmers Market this Sunday! Pick up your favorite Market meal, sit at a bistro table in the shade and enjoy Lisa's amazing music.
_____________________________________
The RSF Fresh Market Recipe of the Week is…
Fresh Linguini with Cherry Tomatoes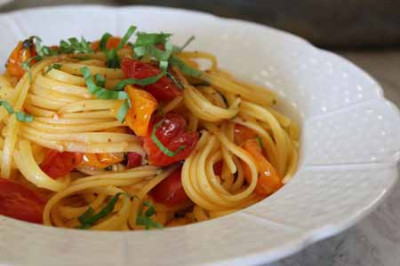 What You Will Need and Where to Find it:
1 1/2 lbs small golden and cherry tomatoes, halved (Valdivia Farms)
3 large shallots, minced (Valdivia Farms)
1/4 cup extra virgin olive oil (Thyme of Essence)
1/4 tsp hot red pepper flakes
salt
freshly ground black pepper
1 lb fresh linguini pasta (Pasta Designs)
1/2 cup loosely packed fresh basil leaves, sliced into thin ribbons (Sage Mountian Farms)
In a large sauce pan, combine tomatoes, shallots, olive oil, hot pepper flakes, and salt and pepper to taste. Bring to a simmer over moderate heat and cook briefly until tomatoes release their juices (four to five minutes.) Remove from heat and set aside. Do not over cook, tomatoes should still retain their shape.
Bring a large pot of salted water to a boil over high heat with half tablespoon of olive oil. Add pasta and cook until al dente (refer to instructions from Pasta Designs.) Just before pasta is done, reheat sauce gently. Add basil ribbons to sauce. Taste and adjust seasoning as desired. Drain pasta and return it to pot. Add contents of skillet and toss well. Serve on warm plates. Serves 4 to 6 people.

Buon Appetito!

_____________________________________
"Like Us" ON FACEBOOK AND ENTER TO WIN A FREE CSA PRODUCE BOX OR $20 IN MARKET BUCKS!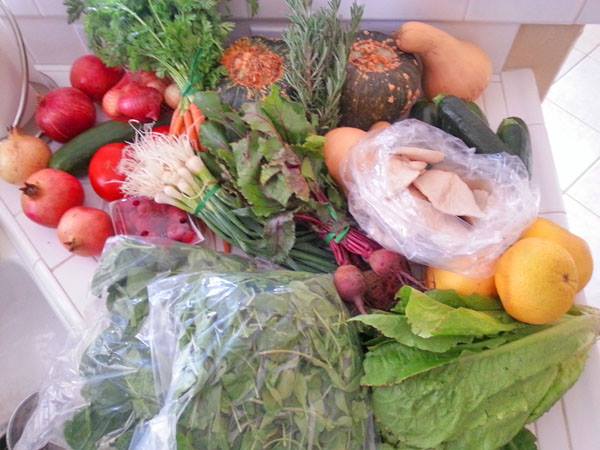 You could win a free Sage Mountain Produce Box by simply clicking the links below and "Liking Us"! Each "Like" goes into a pool, so by liking ANY of our Facebook posts or joining our email list, you are getting another chance to win! The more posts you "Like" the more entries you will have in the drawing. A new winner will be chosen each month!
CLICK ON THE LINKS BELOW

#1 Join our email list by clicking here, or from one of our special signs at the Market. If you have already joined our list you will be automatically entered each and every week.

#2 Enter as many time as you want by clicking LIKE on our Facebook Page, LIKE on our Facebook Photos and LIKE on our Facebook Comments, every Facebook LIKE is a another entry!
_____________________________________
Mad for "Mocha"!
Helen Woodward Animal Center introduces Mocha looking for a forever home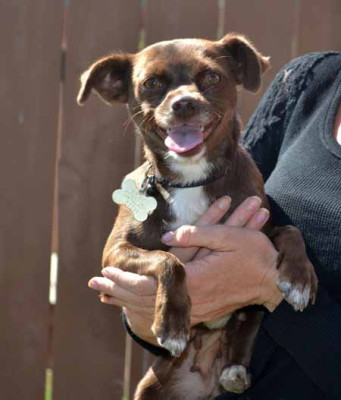 Meet Mocha, Pet-of-the-Week at Helen Woodward Animal Center! This 2-year old, 11lb female Chihuahua-blend was named for her super-sweet personality. Cupcake's very favorite activity is spending time with an affectionate human companion. Whether tumbling around in adorable puppy play or snuggling up in a loving lap, Mocha is sure to be a sweet addition to a simply perfect day!
Mocha is waiting to meet you at Helen Woodward Animal Center. She has been altered and is up-to-date on all of her vaccinations. Their adoption fees are $299 each, and, as with all pets adopted from Helen Woodward Animal Center, they are micro chipped for identification. As an added bonus, her also come with two free passes to Sea World!
Helen Woodward Animal Center is located at 6461 El Apajo Road in Rancho Santa Fe. Kennels are open daily Monday through Thursday from 12pm to 6pm; Fridays from noon to 7pm; Saturdays 10am to 6pm; and Sunday 11am to 6pm (last application accepted 15 minutes before closing)."
For more information call 858-756-4117, (option 1) or visit www.animalcenter.org.
RANCHO SANTA FE FARMERS MARKET … MAKE IT A WEEKLY HABIT!