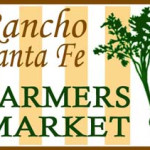 Dear Friends,
The Market is going to be a BLAST this week!  We have an ABUNDANCE of vendors and ENTERTAINMENT that will keep you smiling!  It's a DON'T MISS Market this Sunday!
We have a ton of AMAZING vendors offering UNIQUE products and DELICIOUS PRODUCE!  Keep reading for a special recipe that you can make using ingredients from this weeks Market!

DON'T FORGET, our weekly Rancho Santa Fe Certified Farmers Market is open from 9:00 AM to 1:30 PM.  Look for your favorites and new vendors each week!  It is the perfect place for local shopping to fill your fridge with fresh produce and more!
Remember, to bring an ice chest in your car or on wheels so you can enjoy a nice dinner made fresh for you right at the market.  Also come to enjoy our live entertainment in the comfort of new canopies, tables and chairs.
Rancho Santa Fe Farmers Market … Make it a weekly habit.  Let's go Shopping!
See You Tomorrow,
Diane
Haworth
619.743-4263
Diane@RanchoSantaFeFarmersMarket.com
www.RanchoSantaFeFarmersMarket.com
16079 San Dieguito Rd. Rancho Santa Fe, CA 92067

_____________________________________________________________
The Market is FULL of AMAZING Vendors this week! Check out all of these UNIQUE goodies that you can get at the Market on Sunday!

Visit Melange this Sunday at the Rancho Santa Fe Farmers Market!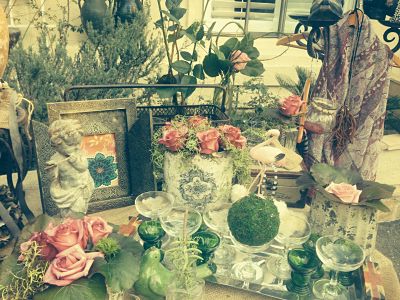 "Inspired by the art of living well, Melange ( which means " a mix" in French) is a lifestyle design & event company owned by mother-daughter duo Kari and Danielle Lamon. Born from their passion for design, art, eras, world travel and holistic living, Kari and Danielle feature authentic and unique collectibles from boho chic handmade jewelry, fair trade handbags, artwork, European inspired home decor, floral and herb garden pottery, and seasonal inspired tablescapes. Stop by their booth and indulge your senses in their exquisite treasures. Ask about their event design services as well!"
Here is a little more from Melange . . .
_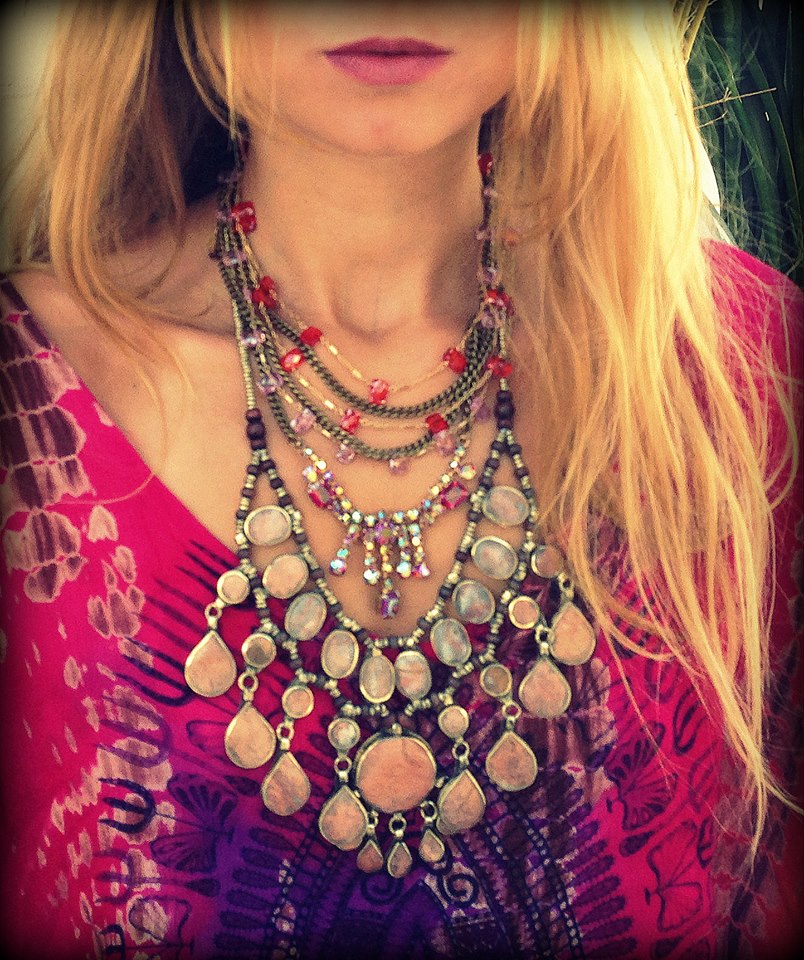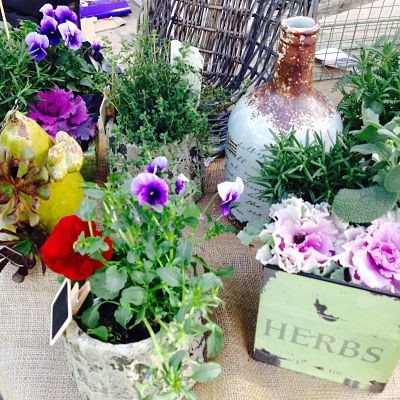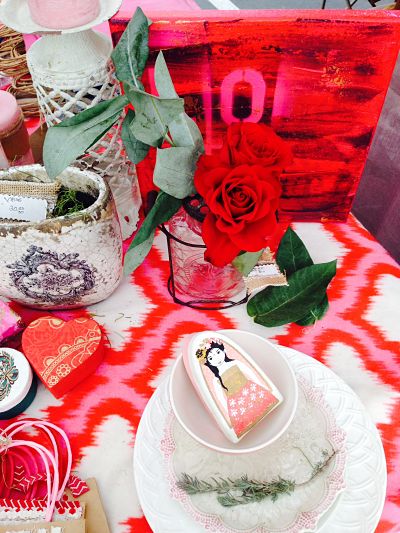 Contact Us at kari@melangestyle.com
(704) 578-7890
www.facebook.com/MelangeStyle
There are LOTS of other AMAZING Vendors Joining Us at the Market this week!
Don't forget to stop by and check out these booths and all the DELICIOUS things they offer!

Rollswisserie Rotisserie Organic Chicken and Ribs with Rosemary Red Potatoes
Robbie's Fish for grilling
Fresh Guacamole, Ceviche and Chips from La Isla Ceviche
Gourmet Tamales for Tamales and fresh Salsas
Majestic Garlic and Bitchin Sauces for great hummus and dips
Oh La Vache for Fresh Bread and Pasteries for dessert
Emilios for piping hot fresh Paella
French Cheeses, breads and Olive Oil from Thyme of Essence
Macaroons from Rickaroons
Fish Tacos and Burritos from Mariscos Playitas
Pasta Designs for fresh handmade pasta, sauces and more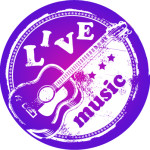 Did you know the Market has LIVE MUSIC?
Grab a hot lunch and enjoy some live music this Sunday at the Rancho Santa Fe Farmers Market!  Live music this week will be provided by Rodello's!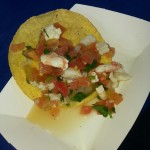 Are You Throwing a SUPER BOWL Party?

The Rancho Santa Fe Farmers Market has all of your Superbowl needs!  Pick up some unique and fresh appetizers and entrees for your Super Bowl party!  Spend less time in the kitchen and more time watching the game!
RANCHO SANTA FE FARMERS MARKET … MAKE IT A WEEKLY HABIT!
_____________________________________________________________
The Dynamic Duo, Thing 1 and Thing 2, "Patridge and Pear"
are the Pets of the Week!

Helen Woodward Animal Center has ADORABLE Forever Friends for You to Love this Week!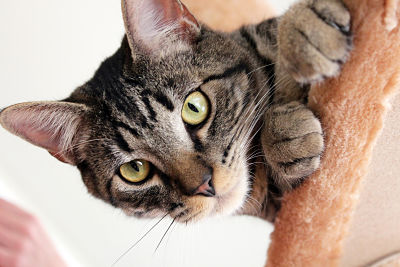 "Meet Partridge and Pear, Pets-of-the-Week at Helen Woodward Animal Center! What could possibly be better than a loving, purring forever friend, you ask? Why, two loving feline friends, of course! This dynamic pair of Tabby-blend brothers are each just over 4lbs and just under 1-year old. The fun, curious duo can bring two twirling tails, eight prowling paws, and two noses nuzzling to your home all year long!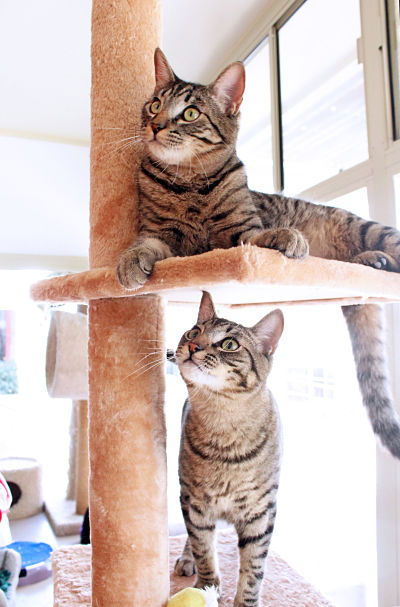 Partridge and Pear are waiting to meet you at Helen Woodward Animal Center. They have been neutered and are up-to-date on all of their vaccinations.  Their adoption fees are $119 each and, as with all pets adopted from Helen Woodward Animal Center, they are micro chipped for identification.  As an added bonus, Partridge and Pear also come with two free passes to Sea World!
Helen Woodward Animal Center is located at 6461 El Apajo Road in Rancho Santa Fe. Kennels are open daily Monday through Thursday from 12pm to 6pm; Fridays from noon to 7pm; Saturdays 10am to 6pm; and Sunday 11am to 6pm (last application accepted 15 minutes before closing)."
For more information call 858-756-4117, (option 1) or visit www.animalcenter.org.
RANCHO SANTA FE FARMERS MARKET … MAKE IT A WEEKLY HABIT!
_____________________________________________________________
Are You Looking for a Creative Way to Use Your Market Produce?  Here is the Recipe of the Week!
BLACK TRUFFLE & GOAT CHEESE CHEVRE STUFFED ZUCCHINI SQUASH BLOSSOMS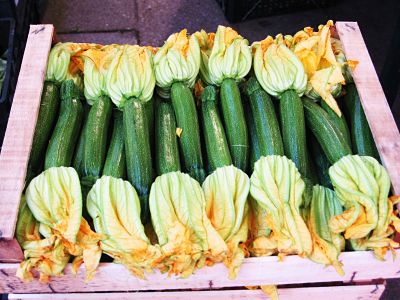 12 oz Goat Cheese Chevre (or similar soft cheese)(Frank's Cheeses)
1 lb Zucchini Squash Blossom with miniature zucchini attached (Valdivia Farms)
1 TBL Olive Oil (Thyme of Essence)
Black Truffle Seed Salt (Be Luna)
Rinse and pat dry the baby zucchini with blossom attached.  Cut the corner of the Chevre package and squeeze out 1/2 in balls. Sprinkle cheese with truffle seed salt.
Gently open the blossom and insert the Chevre ball.  Warm the Olive Oil over medium heat and lightly saute the squash and blossoms whole for five minutes or until the miniature squash is tender to pierce with a fork and slightly browned on one side.
Remove from heat and serve immediately with browned side up.  Makes a simple yet flavorful appetizer.
Enjoy!

RANCHO SANTA FE FARMERS MARKET … MAKE IT A WEEKLY HABIT!