Shop the Seasons at the Rancho Santa Fe Farmers Market!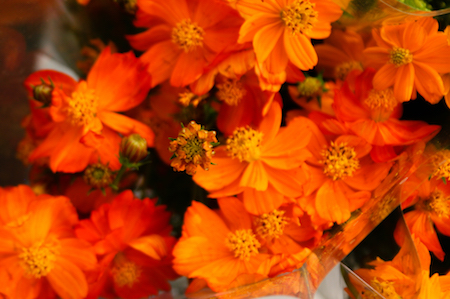 _____________________________________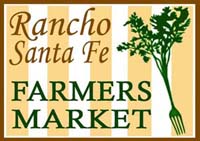 Dear Friends,
Make your Sunday the very best it can be by spending the morning strolling around the Rancho Santa Fe Farmers Market! Enjoy a hot meal, explore new vendors, kick back, and enjoy the happy atmosphere and more. Be sure to stop by our Vendor of the Week, Xocolatl House, for some authentic ceremonial cacao that will not only treat your taste buds but will also give your body some deep nutritional love! See you there.
Remember, to bring an ice chest in your car or on wheels so you can relax and enjoy a nice lunch made fresh for you right at the market. Take a few minutes to slow down with your family and friends in the comfort of new Market umbrellas, bistro tables and cafe chairs!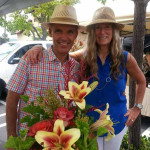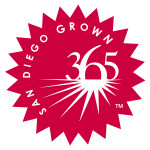 See you on Sunday,
Diane & Michael
619.743-4263
[email protected]
www.RanchoSantaFeFarmersMarket.com
Located in the Del Rayo Village Shopping Center at 16079 San Dieguito Rd. Rancho Santa Fe, CA 92091
_____________________________________
Vendor Spotlight
Xocolatl House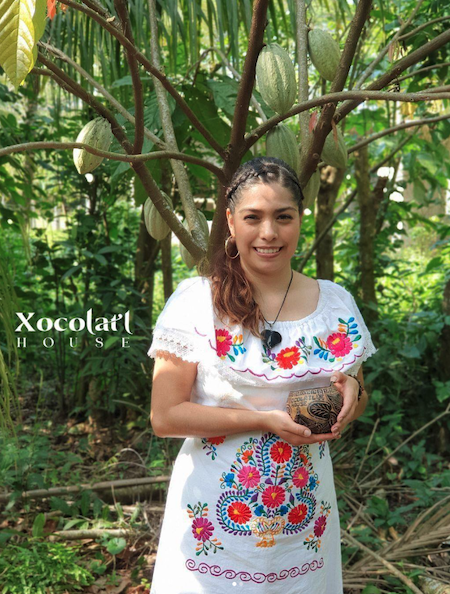 Dive into the delicious world of Xocolatl House, where each cup of ceremonial cacao is a sip into tradition and a direct connection with amazing Mexican women producers. It's not just about enjoying a fantastic cacao brew; it's about celebrating the stories behind each sip.
Picture this: sipping on your cup of Xocolatl House's ceremonial cacao, knowing you're not just treating your taste buds but also giving your body some love. Packed with goodies like potassium, copper, iron, zinc, phosphorus, and magnesium, this magical elixir is your one-way ticket to cardiovascular health and natural stress relief. And guess what? The antioxidants in cacao are like tiny superheroes, helping with energy, reducing inflammation, boosting the immune system, and even giving your blood pressure a friendly nudge in the right direction.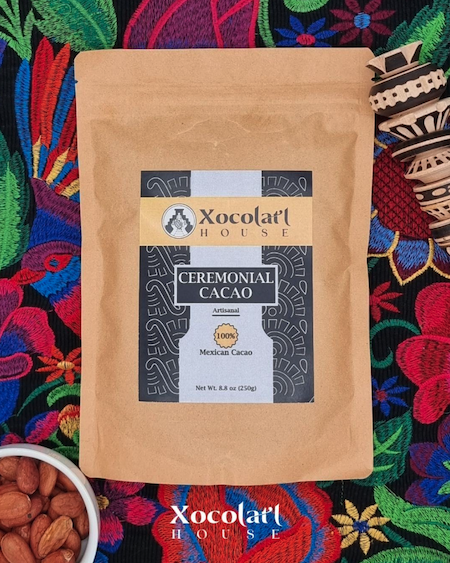 Our line of delicious and nutritionally beneficial cacao products includes:
Cacao powder – the traditional drink
Xoco Maize – the warrior drink
Glazed cacao nibs – the healthy snack
Ceremonial cacao – the spiritual drink
Cocoa powder – the all-purpose product
From the Founders:
My name is Jessica Escarcega, founder and CEO of Xocolatl House. I was born and raised in Mexico City. I was brought up by my grandmother, who is from Puebla. She was the first person to teach me about our traditions and, above all, how to cook. However, as the oldest child in my family, cooking became more of a chore than a hobby. I never thought I would be doing it for a living!
I'm Steven Marcroft, Jessica's husband and COO of Xocolatl House. I was born and raised in Salinas, California. After graduating from college, I traveled to Mexico and fell in love with the country. Each place presented an exciting opportunity to learn more about its history, tradition, and food. Cacao is one of those foods that has so much to offer.
Years ago I (Jessica!) visited Tabasco, Mexico because I had heard about the tours they gave on the many cacao farms in the area. There I met Estela Lazaro, who produces our cacao, and she directed workshops as part of her tour. It reminded me so much of my childhood with my grandma. I instantly fell in love with cacao, the whole process that transforms the fruit into something so delicious. To make different drinks, we used cacao that was freshly harvested that morning. It was truly incredible to learn how much work goes into one cup of cacao. I knew one day that I would establish an alliance with Estela and these ambassadors of cacao in Tabasco. I needed to share these wonderful drinks with as many people as possible.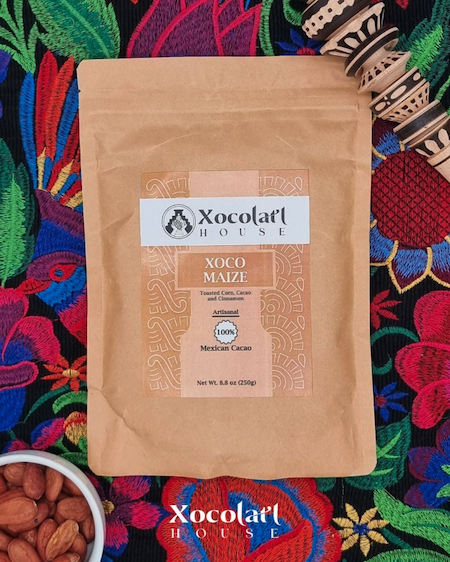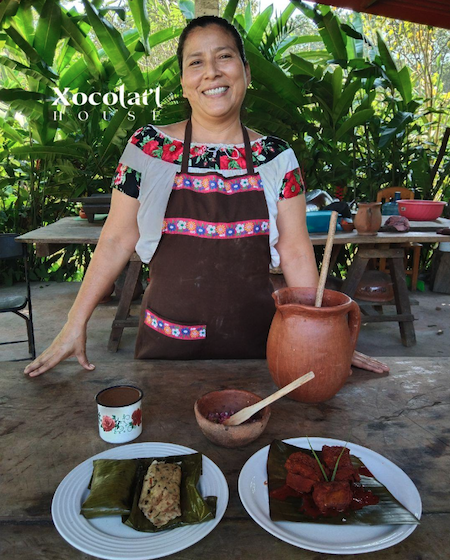 Stop by this Sunday! We invite you to savor not just a drink but a holistic experience – a journey through time and wellness in every delightful cup.
_________________________________
Congratulations to Our $25 "Follow Us on Social Media" Winner!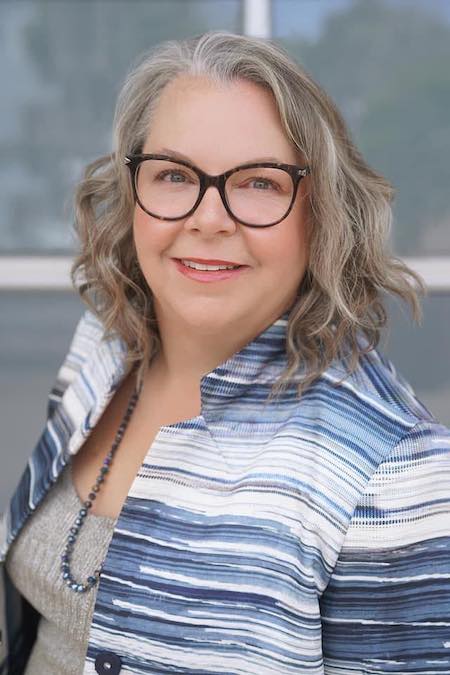 A big congratulations to Amy Rowland, our "Follow Us On Facebook" winner this week. Please stop by the Manager's booth this Sunday and pick up your $25 in Market Bucks!
Gorgeous Colors and Flavors at the Rancho Santa Fe Farmers Market!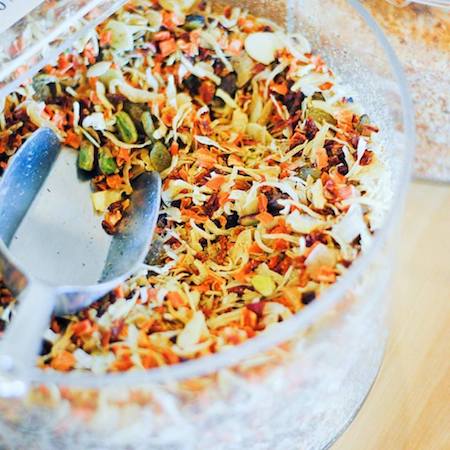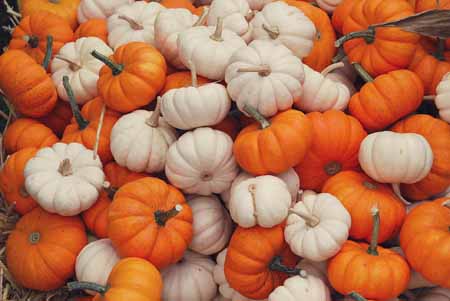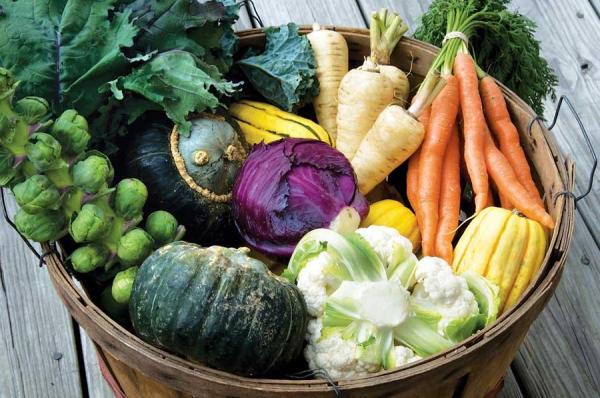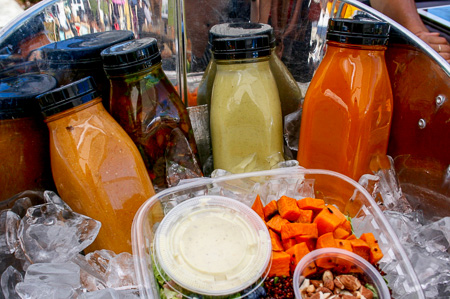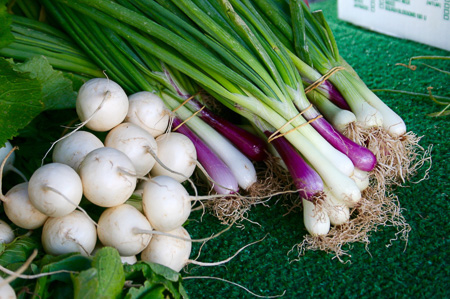 Helen Woodward Animal Center Pet Of The Week
These Kitties Are Sweeter Than Apple Pie!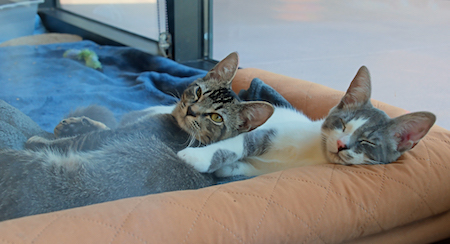 Victor Hugo wrote that a brother and sister are, "two fingers on one hand." No other cats in the Helen Woodward Animal Center cattery represent that idea more perfectly than Apple and Pie. Apple is the more reserved of the two. She'll need a minute to get used to her new forever home, but when she does she becomes the sweetest ball of love you could ever want. Pie, on the other hand, has no hesitations about introducing himself. He'll march right up to any stranger, purring at the excitement of meeting a new friend. Then he'll challenge his new buddy to a game! He really enjoys chasing the wand and string around, but he's also content pushing a crumpled paper ball along the floor. Like Yin and Yang, these six-month-old siblings are the perfect compliments to one another, and an even more perfect addition to any feline fan's family.
Apple & Pie are waiting to meet you at Helen Woodward Animal Center. Their adoption fee is $178 plus a $36 microchip fee each. They have been altered and are up-to-date on all of their vaccinations. They are microchipped for identification as with all pets adopted from Helen Woodward Animal Center.
Helen Woodward Animal Center is located at 6523 Helen Woodward Way in Rancho Santa Fe. Kennels are open daily Monday through Friday 12 to 6 p.m.; Saturdays 10 a.m. to 6 p.m.; and Sunday 11 a.m. to 6 p.m. (last application accepted 15 minutes before closing). For more information call 858-756-4117, option #1 or visit animalcenter.org.
"Share Us" ON FACEBOOK AND ENTER TO WIN $25 IN MARKET BUCKS!
You could win $25 in RSF Market Bucks by simply clicking the links below and "Share Us"! Each time you "share" one of our posts it goes into a pool, so by liking ANY of our Facebook posts or joining our email list, you are getting another chance to win! The more posts you "Like" the more entries you will have in the drawing. A new winner will be chosen each month!
CLICK ON THE LINKS BELOW


#1 Join our email list by clicking here, or from one of our special signs at the Market. If you have already joined our list you will be automatically entered each and every week.


#2 Enter as many time as you want by clicking LIKE on our Facebook Page, LIKE on our Facebook Photos and LIKE on our Facebook Comments, every Facebook LIKE is a another entry!
Do you read online reviews? We do, and so do other customers. That's why we'd love it if you would take just a quick moment to review your experience at our Farmers Market.
Here are links for two great review sites:
THANK YOU, WE REALLY APPRECIATE IT
Save
Save
Save
Save
Save
Save
Save
Save
Save
Save
Save
Save
Save
Save
Save
Save
Save
Save
Save
Save
Save
Save
Save
Save
Save
Save
Save
Save
Save
Save
Save
Save
Save
Save
Save
Save
Save
Save
Save
Save
Save
Save
Save
Save
Save