Shop Local, Support Local at the Rancho Santa Fe Farmers Market!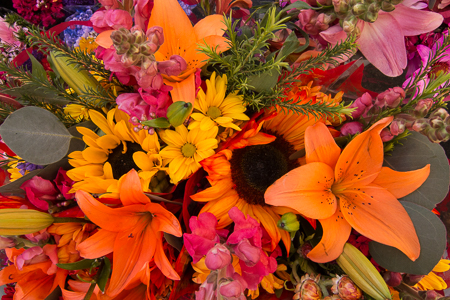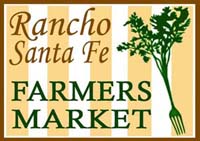 Dear Friends,
Treat yourself to a wonderful Sunday by spending it at the Rancho Santa Fe Farmers Market! Come browse beautifully handcrafted creations, shop for your favorite produce and goodies, and pick up a fresh market meal full of tasty flavors. This week be sure to check out Aunty Devi's Pies to try a scrumptious New Zealand meat pie – They're the real deal! See you there!
Remember, to bring an ice chest in your car or on wheels so you can relax and enjoy a nice lunch made fresh for you right at the market. Take a few minutes to slow down and enjoy the day with your family and friends in the comfort of new Market umbrellas, bistro tables and cafe chairs!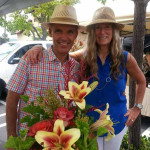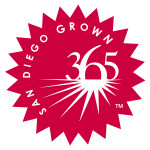 See you on Sunday,
Diane & Michael
619.743-4263
[email protected]
www.RanchoSantaFeFarmersMarket.com
Located in the Del Rayo Village Shopping Center at 16079 San Dieguito Rd. Rancho Santa Fe, CA 92091
_____________________________________
Vendor Spotlights
Aunty Devi's Pies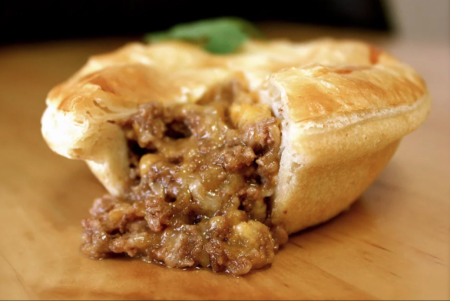 Aunty Devi's Pies brings real deal New Zealand Meat Pies to the Market!
A meat pie consists of tender meat fillings and other savory ingredients baked into a man-sized pastry pillow and cooked to perfection. Aunty Devi, Founder & Owner of Aunty Devi's Meat Pies started in 2007, when she was missing the iconic taste of a hearty New Zealand pie. Being so far from home, she whipped up the classic recipe and the dream was born. Now Aunty Devi's Meat Pies are the leading supplier of New Zealand meat pies in America.
Their delicious menu includes:
Steak, Jalapeno, and Cheese
Steak, Bacon, and Cheese
Steak and Cheese
Pepper Steak
Steak and Mushroom
Ground Beef and Cheese
Ground Beef
Chicken Curry
Sausage Roll
And more!
Stop by this Sunday to try a delicious meat pie!
_________________________________
Congratulations to Our $25 "Follow Us on Social Media" Winner!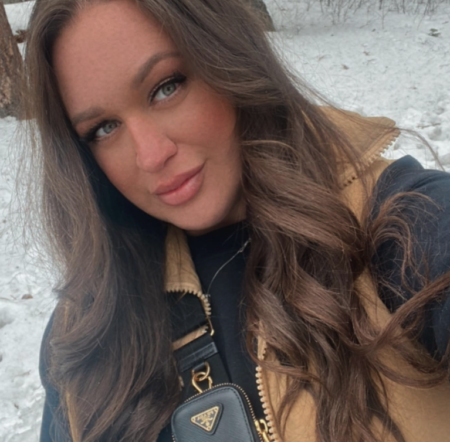 A big congratulations to Veronika Sudderth, our "Follow Us on Social Media" winner this week. Please stop by the Manager's booth this Sunday and pick up your $25 in Market Bucks!
Gorgeous Colors and Flavors at the Rancho Santa Fe Farmers Market!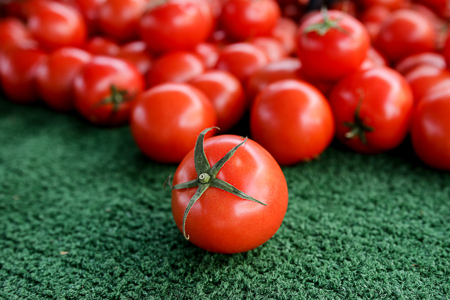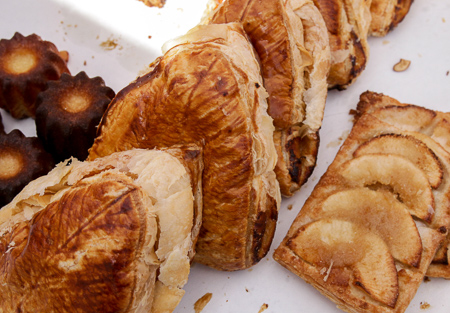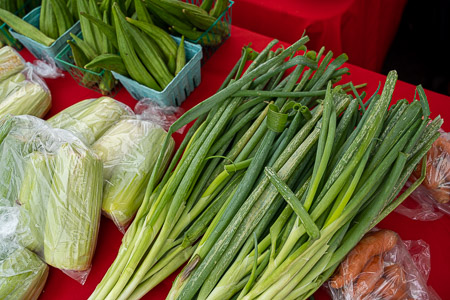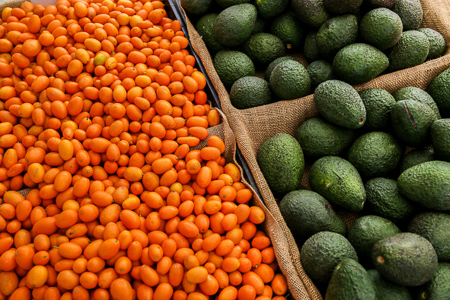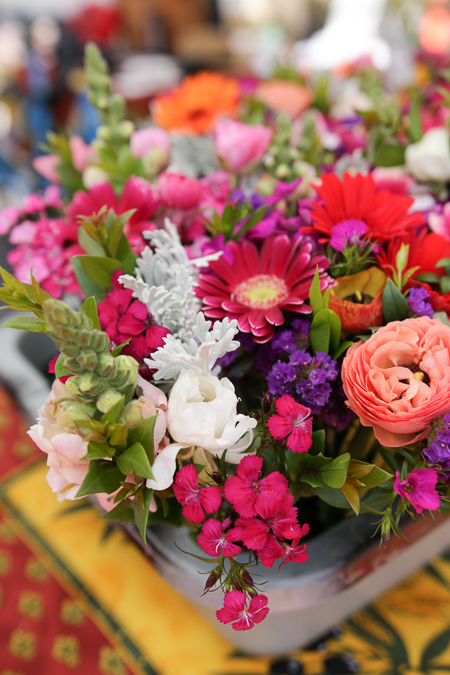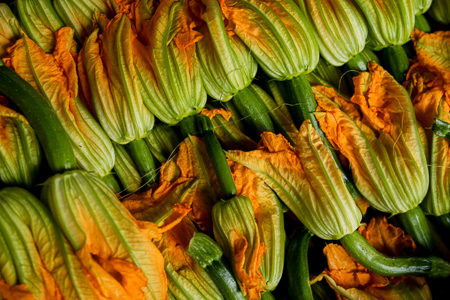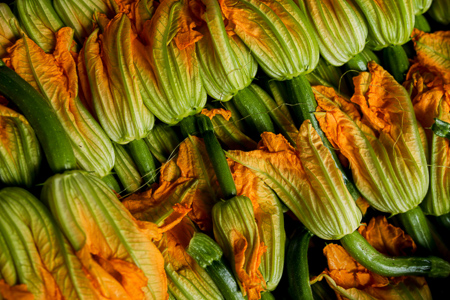 Helen Woodward Animal Center Pet Of The Week
Get to Know Milo!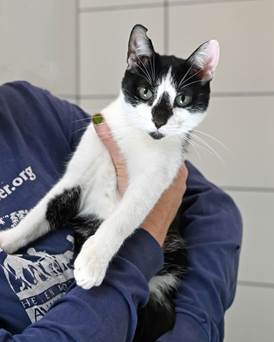 The first time I saw Milo, he pressed himself up against the glass of his enclosure as if he wanted to be as close to me as possible. The second time I saw Milo, he laid fast asleep in his bed, completely relaxed in my presence. This one year old black and white boy is a cat's cat. Most of the time you'll find him curled up in his bed, snoozing the day away. Sometimes he'll be stretched out on his bed… snoozing the day away. But when you decide to open up his cat cabana to give him some love, Milo immediately unravels his goofy side. He'll flop onto his back, flailing around as if begging for chin scratchies. And this cat LOVES chin scratchies. Once he gets his fill he'll roll back over and challenge you to a game of hide and seek. Then he'll march right up to you nice and close to request more pets before going back to his bed, flopping over, and going back to sleep. All in a hard day's work.
Milo is waiting to meet you at Helen Woodward Animal Center. His adoption fee is $100. He has been altered and is up-to-date on all of his vaccinations. He is microchipped for identification as with all pets adopted from Helen Woodward Animal Center.
Helen Woodward Animal Center is located at 6461 El Apajo Road in Rancho Santa Fe. Kennels are open Monday through Friday from 12 p.m. to 6 p.m. and weekends from 10 a.m. to 6 p.m. For more information call 858-756-4117, option #1.
"Share Us" ON FACEBOOK AND ENTER TO WIN $25 IN MARKET BUCKS!
You could win $25 in RSF Market Bucks by simply clicking the links below and "Share Us"! Each time you "share" one of our posts it goes into a pool, so by liking ANY of our Facebook posts or joining our email list, you are getting another chance to win! The more posts you "Like" the more entries you will have in the drawing. A new winner will be chosen each month!
CLICK ON THE LINKS BELOW


#1 Join our email list by clicking here, or from one of our special signs at the Market. If you have already joined our list you will be automatically entered each and every week.


#2 Enter as many time as you want by clicking LIKE on our Facebook Page, LIKE on our Facebook Photos and LIKE on our Facebook Comments, every Facebook LIKE is a another entry!
Do you read online reviews? We do, and so do other customers. That's why we'd love it if you would take just a quick moment to review your experience at our Farmers Market.
Here are links for two great review sites:
THANK YOU, WE REALLY APPRECIATE IT!
Save
Save
Save
Save
Save
Save
Save
Save
Save
Save
Save
Save
Save
Save
Save
Save
Save
Save
Save
Save
Save
Save
Save
Save
Save
Save
Save
Save
Save
Save
Save
Save
Save
Save
Save
Save
Save
Save
Save
Save
Save
Save
Save
Save
Save
Save
Save
Save
Save
Save
Save
Save
Save
Save
Save
Save
Save
Save
Save
Save
Save
Save
Save
Save
Save
Save
Save
Save
Save
Save
Save
Save
Save
Save
SaveSve
Save
Save
Save
Save
Save
Save
Save
Save
Save
Save
Save
Save
Save
Save
Save
Save
Save
Save
Save
Save
Save
Save
Save
Save
Save
Save
Save
Save
Save
Save
Save
Save
Save
Save
Save
Save
Save
Save
Save
Save
Save
Save
Save
Save
Save
Save
Save
Save
Save
Save
Save
Save
Save
Save
Save
Save
Save
Save
Save
Save
Save
Save
Save
Save
Save
Save
Save
Save
Save
Save
Save
Save
Save
Save
Save
Save
Save
Save
Save
Save
Save
Save
Save
Save
Save
Save
Save
Save
Save
Save
Save
Save
Save
Save
Save
Save
Save
Save
Save
Save
Save
Save
Save
Save
Save
Save
Save
Save