Enjoy Fresh Flavors at the Rancho Santa Fe Farmers Market!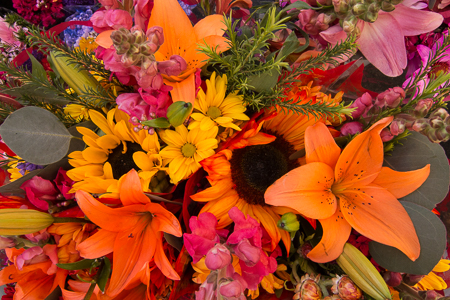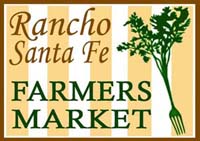 Dear Friends,
August is officially here! Enjoy your day with us at the Rancho Santa Fe Farmers Market. On this beautiful Sunday be sure to stop by our Vendor of the Week, Dirt Food – Their famous "Dirt Spice" is designed to instantly alkalize your coffee and improve gut health! Dirt Food also sells a variety of creamers, granolas, and more that are jam-packed with the most bioavailable minerals and superfoods out there. We can't wait to see you this Sunday!
Remember, to bring an ice chest in your car or on wheels so you can relax and enjoy a nice lunch made fresh for you right at the market. Take a few minutes to slow down and enjoy the day with your family and friends in the comfort of new Market umbrellas, bistro tables and cafe chairs!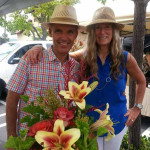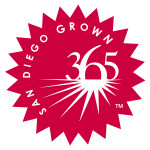 See you on Sunday,
Diane & Michael
619.743-4263
[email protected]
www.RanchoSantaFeFarmersMarket.com
Located in the Del Rayo Village Shopping Center at 16079 San Dieguito Rd. Rancho Santa Fe, CA 92091
_____________________________________
Vendor Spotlights
Dirt Food
Dirt Food's Story, from founders Nikka Blunt and Anthony Blunt
Today, most of us are within 1 degree of separation from someone fighting cancer, diabetes, or heart disease. I was born at a time with 6 degrees of separation. Raised on good food. Real food, right? Lucky Charms or a Pop Tart for breakfast, $2 from mom for lunch in the school cafeteria, meat and pasta for dinner and the occasional dessert. Mom's Italian, Dad was hungry. The Rules: (1) we sit down as a family, (2) clean your plate. So far this could be pretty much anyone. I wasn't the athletic or studious type, I was the quiet, wide-eyed, internally thought-provoked, 'yeah but how can we make that better?' kind of girl.
1991: After graduating high school, my best friend and I said we would open a café together serving good-for-you food. We came up with the name 'Dirt Food' and committed to not serving crap. People thought we were funny. So, we laughed.
2012: Fast forward 16 years through corporate America's, 14-hour workdays… when BOOM! Cancer. Two types. Prescribed with surgery, radiation and chemotherapy, queue the research. After multiple medical opinions, I decided to listen to the one doc that I trusted. I also googled, Amazon'd, and public library'd myself to exhaustion. Their advice, while undergoing treatment was "eat whatever you want, and rest as much as possible."
Interesting, I thought, but what about nutrition? The next day I did my first pushup and hired a nutritionist. With a fitness plan that had me working out hard every day up until chemo day, and a meal plan that eliminated sugar, gluten, dairy and animal protein from my diet. I was advised to eliminate coffee as well because it's so acidic… so I created Dirt Spice in order in order to alkalinize my coffee and provide a boost of other potent therapeutic awesomeness. Ninety days after making massive adjustments to my nutrition, a blood panel confirmed my white cell count had dropped ~900 points and I was right back in the healthy range. At that point, I did what any other 5-foot-5 Nordic-Italian she-warrior would do. I gave my doc a hi-five and peace'd out. My village was small, but effective.
2018: I started adding my Dirt Spice to some other homegrown staples, (enter Granola). Man, if I had a nickel for every time someone said, 'hey you should sell this stuff'. I would have a ridiculous amount of nickels. So, I finally decided to spend my nickels and build a DirtFood village.
2020: DirtFood is a NUTRACEUTICAL and our Dirt Spice is PATENT PENDING in the US. VEGAN CERTIFIED, and WOMEN-OWNED BUSINESS CERTIFIED. In addition to our online storefront, DirtFood can be found throughout the western US in wellness centers, café's and coffee shops, 5-star resorts and grocery stores.
Dirt Food is packed with the most bioavailable minerals and superfoods sourced from the Earth and contains 32+ superfoods, nutrients, and plant-based ingredients. It's designed specifically to instantly alkalize any cup of coffee… and boost your gut health.
On top of our alkalizing dirt, Dirt Food also sells creamer, Dirty Balls (like Granola Donut-Holes!), granola, and much more. Stop by this Sunday to try some!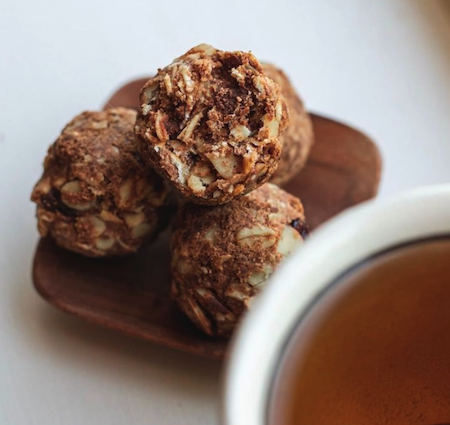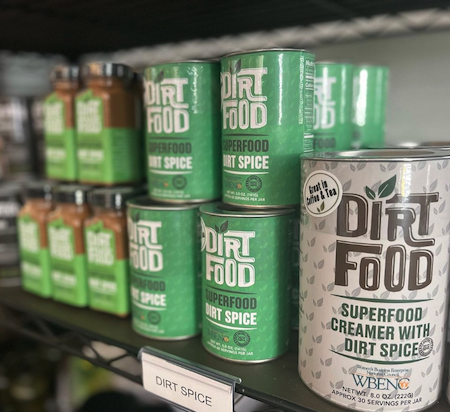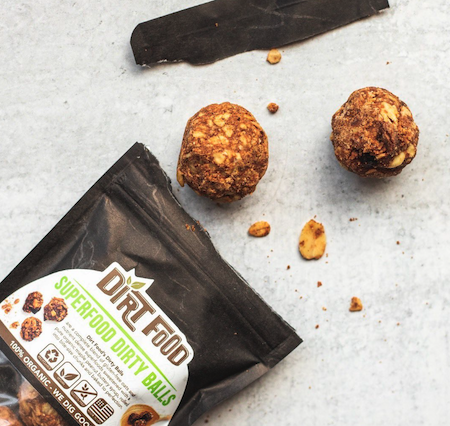 _________________________________
Congratulations to Our $25 "Like Us on Social Media" Winner!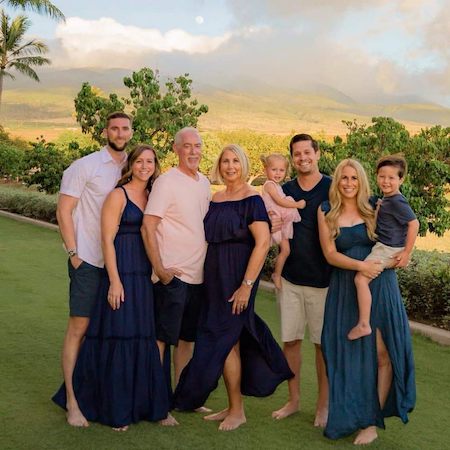 A big congratulations to Judee Tieger, our "Like Us on Social Media" winner this week. Please stop by the Manager's booth this Sunday and pick up your $25 in Market Bucks!
Gorgeous Colors and Flavors at the Rancho Santa Fe Farmers Market!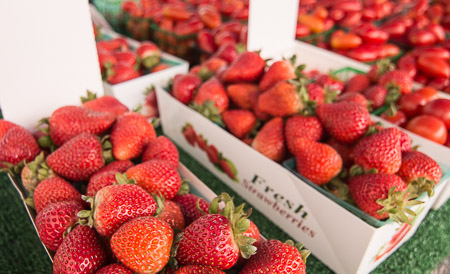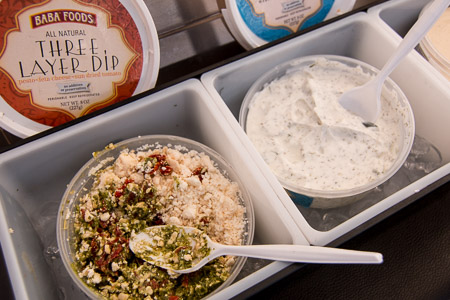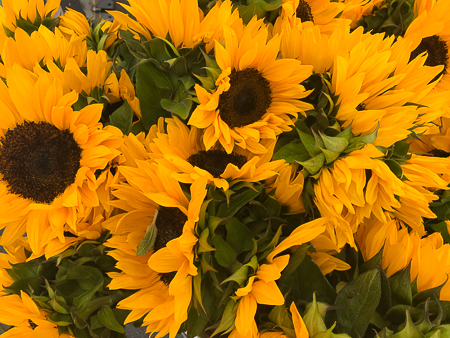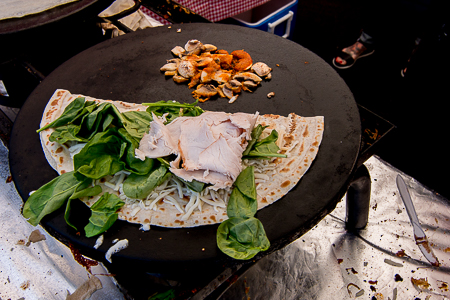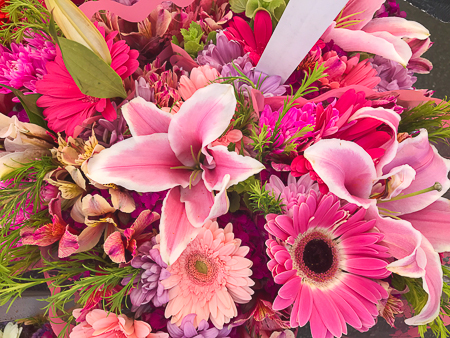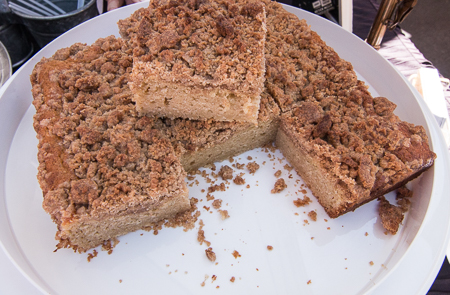 Helen Woodward Animal Center Pet Of The Week
No One Loves Family More Than Nona!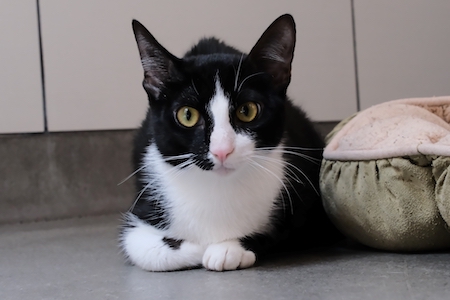 The Italians say, "if nothing is going well, call your Nona." While this Nona might not be able to help you solve your problems with decades' worth of advice – or freshly made bruschetta – she does know how to make you feel better. This 15 month old domestic shorthair loves rubbing her head all over her loved ones and making fresh pasta out of her blanket, with a purr that will make your heart melt. When you first meet Nona, she may come across as shy, after all she can't be just ANYONE's grandma. But once she gets comfortable with you, and cozy in her new home, she'll be the loving fluffball you didn't know your family needed. While Nona has been blossoming into a people loving pet lately, she'll still do best in a patient home who will give her time to get cozy in her new surroundings.
Nona is waiting to meet you at Helen Woodward Animal Center. Her adoption fee is $135. She has been altered and is up-to-date on all of her vaccinations. She is microchipped for identification as with all pets adopted from Helen Woodward Animal Center.
Helen Woodward Animal Center is located at 6461 El Apajo Road in Rancho Santa Fe. Kennels are open Monday through Friday from 12 p.m. to 6 p.m. and weekends from 10 a.m. to 6 p.m. For more information call 858-756-4117, option #1.
"Share Us" ON FACEBOOK AND ENTER TO WIN $25 IN MARKET BUCKS!
You could win $25 in RSF Market Bucks by simply clicking the links below and "Share Us"! Each time you "share" one of our posts it goes into a pool, so by liking ANY of our Facebook posts or joining our email list, you are getting another chance to win! The more posts you "Like" the more entries you will have in the drawing. A new winner will be chosen each month!
CLICK ON THE LINKS BELOW


#1 Join our email list by clicking here, or from one of our special signs at the Market. If you have already joined our list you will be automatically entered each and every week.


#2 Enter as many time as you want by clicking LIKE on our Facebook Page, LIKE on our Facebook Photos and LIKE on our Facebook Comments, every Facebook LIKE is a another entry!
Do you read online reviews? We do, and so do other customers. That's why we'd love it if you would take just a quick moment to review your experience at our Farmers Market.
Here are links for two great review sites:
THANK YOU, WE REALLY APPRECIATE IT!
Save
Save
Save
Save
Save
Save
Save
Save
Save
Save
Save
Save
Save
Save
Save
Save
Save
Save
Save
Save
Save
Save
Save
Save
Save
Save
Save
Save
Save
Save
Save
Save
Save
Save
Save
Save
Save
Save
Save
Save
Save
Save
Save
Save
Save
Save
Save
Save
Save
Save
Save
Save
Save
Save
Save
Save
Save
Save
Save
Save
Save
Save
Save
Save
Save
Save
Save
Save
Save
Save
Save
Save
Save
Save
SaveSve
Save
Save
Save
Save
Save
Save
Save
Save
Save
Save
Save
Save
Save
Save
Save
Save
Save
Save
Save
Save
Save
Save
Save
Save
Save
Save
Save
Save
Save
Save
Save
Save
Save
Save
Save
Save
Save
Save
Save
Save
Save
Save
Save
Save
Save
Save
Save
Save
Save
Save
Save
Save
Save
Save
Save
Save
Save
Save
Save
Save
Save
Save
Save
Save
Save
Save
Save
Save
Save
Save
Save
Save
Save
Save
Save
Save
Save
Save
Save
Save
Save
Save
Save
Save
Save
Save
Save
Save
Save
Save
Save
Save
Save
Save
Save
Save
Save
Save
Save
Save
Save
Save
Save
Save
Save
Save
Save
Save